LJWorld.com weblogs Yes, I did say that!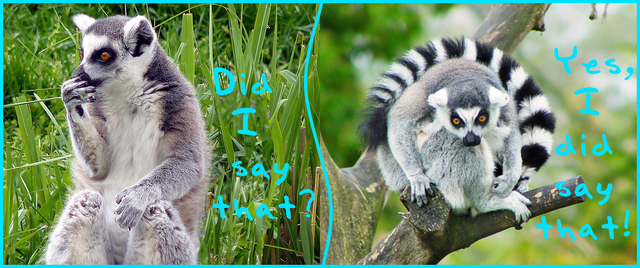 Let High-Schoolers Go to Bed On-Time
An online poll "Should high school schedules be changed so students can sleep in?", an On The Street question, "Should high schools start later in the day so kids can get more sleep?", and finally, the news story, "Let high-schoolers sleep in, state health officer says", has propagated the idea that high school students do not get enough sleep.
The poll and On The Street question ask if high school should start later to allow students to get more sleep. The state's top health officer at the Kansas Department of Health and Environment, Dr. Jason Eberhart-Phillips, warns of "what he calls 'teenage sleep deprivation' — a mounting problem that's becoming even more of a concern for teachers, parents and health professionals." Eberhart-Phillips stated that teenagers require nine to 10 hours of sleep each day. Part of his solution is to "Work with school districts to push back start times at high schools."
Dr. Eberhart-Phillips has bought into two fallacies. First, that the time a person wakes-up determines the amount of sleep acquired. Second, that state entities are so powerful as to increase the amount of hours in a day.
Dispelling the first fallacy is the fact that the amount of time slept determines the amount of sleep acquired. The total time slept is the difference between the wake time and bedtime. More sleep can be achieved by adjusting either end of the equation. In other words: Go to bed on-time. Correcting the second fallacy would require a change in physics, astronomy, and world-wide accepted conventions to add hours to the current 24 Hour day.
In the interest of public service and preempting all of the problems associated with moving the start time of the high schools, two possible solutions are offered.
Solution One - Calculate the Correct Bedtime:
Calculate the time that high school students must go to bed in order to obtain the required amount of sleep. Since the amount of sleep required has been determined to be nine to 10 hours per day, this example will split the difference and provide for 9 hours and 30 minutes of sleep. This is complicated. I know it must be since high school students, teachers, administrators, parents, and the PhD at KDHE can not figure it out. So, follow closely.
Determine the time school begins: 8:05 AM
Determine time required to get to school: 15 minutes.
Determine time required to get ready for school: 45 minutes.
Determine total sleep time required: 9 hours, 30 minutes.
Add total time required between bedtime and school beginning: 10 hours, 30 minutes.
Subtract 10 hours, 30 minutes from 8:05 AM. Since this is advanced math, go to next step.
Click the image below and calculate your teenager's bedtime (if different from example).

Solution Two - Individual Responsibility:
Determine if a student needs more sleep; ask them.
Validate step one: Locate students napping in school.
Validate steps one and two: check for poor performance.
Tell students that need more sleep (identified in steps 1, 2, and 3) to go to bed earlier.
Tell parents that setting a curfew is part of parenting.
Tell parents that enforcing a curfew is parenting.
Remind parents that parenting is not the same as being a friend.
The Most Important Step:
Parents, take responsibility for parenting your teen. Teens, take responsibility for yourself - go to bed on time. Dr. Jason Eberhart-Phillips, please, just concentrate on the pig flu.
---
---
Sending a
Private Message
or email to
Did_I_say_that
, regarding the content of this blog, provides consent to use the content of the message.
Did_I_say_that can be Emailed here.
Visit
Did_I_say_that
's Blog Entries. *All images used under Copyright Law US Code Title 17, Section 107