LJWorld.com weblogs Yes, I did say that!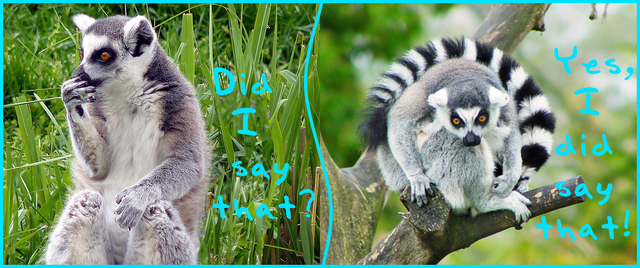 School Closing Council - Quail Run: The New Target
The School Board has yet to decide if school closings should be one of the remedies for the expected budget shortfalls of future years. Regardless of that, the School Board and Administration has enlisted the District's Equity Council for the purpose of developing criteria to use in determining school closings. Here is a listing of members of the council, Email address, and body represented.

| Last Name | First Name | EMail | Representing |
| --- | --- | --- | --- |
| Butler | Craig | cb3403@peoplespc.com | Community Chair |
| Merrill | Marlene | mmerrill@usd497.org | Lawrence Public Schools |
| Byers | Robert | rbyers@usd497.org | Lawrence Public Schools |
| Bodensteiner | Kim | kbodenst@usd497.org | Lawrence Public Schools |
| Fernandez | William | wfernand@usd497.org | Lawrence Public Schools |
| Avery | Felton | favery@usd497.org | Lawrence Public Schools |
| Arevalo | Robert | rjareval@usd497.org | Lawrence Public Schools |
| Williams | David | dawillia@usd497.org | Lawrence Public Schools |
| Minder | Rich | rminder@usd497.org | Lawrence Public Schools |
| Berard | Ted | tberard@usd497.org | Lawrence Public Schools |
| Doll | Rick | rdoll@usd497.org | Lawrence Public Schools |
| Martin | Penny | penny.martin@srs.ks.gov | Community |
| N/A | N/A | commandr2001@yahoo.com | Community |
| Walker | Bessie | bessie.walker@srs.ks.gov | Community |
| N/A | N/A | robbie@robbiederritt.com | Community |
| Amison | Willie | whipper@ku.edu | Community |
| Nieto | Don | dnieto@ku.edu | Community |
| Douglas | Diane | ddouglas@ku.edu | Community |
| Nunez | Brenda | brendajnunez@hotmail.com | Community |
The criteria so far identified, according to a March 3, 2010 Journal World article, is based upon a list created by the Administration. The list for each school includes how many students a building can hold; current enrollment; age of the building and its major renovations; special programs at the school; its proximity to other buildings; how far the building could expand and its square footage; and whether the school made Adequate Yearly Progress on its math and reading assessment tests. Since the stated objective of closing any school at this time is to save money; money that is needed to reduce the expected shortfall of future budgets, it would be difficult not to include that as part of the criteria. The District has provided
School Closure Examples
on their website. Their case studies included: Quail Run, Wakarusa, Sunset Hills, Hillcrest, Pinckney, Cordley, and New York. Since the studies were conducted the Board has seemed to move away from Hillcrest, New York, and Cordley for various reasons. Pinckney was never a real contender for closure since it provided the least savings. That leaves the board two in-town schools, from their original examples: Sunset Hill and Quail Run. Sunset Hill may have the upper hand in this particular battle of the Border War. Since money is the issue, it would only make sense to close Quail Run. Closing Quail Run, according to the District's analysis, would provide $75,000 more in savings than Sunset Hill. At this point every dollar counts. Unfortunately for Quail Run there may be other factors that will affect the decision. Based upon anecdotal evidence provided by Quail Run parents to the School Board during the final forum on Tuesday night, this school may be overcrowded and entering an under achievement period. One parent testified that there were so many children in her child's classroom that there was not even room for backpacks, books, or lunch boxes. Another parent emphasized the results of overcrowding, claiming a lice infestation that had been going on for over six weeks. Perhaps Board members Bradford and Merrill will investigate these allegations before it becomes a significant safety or health issue. A potential for declining key indicators was brought to the Board's attention by yet another mother who claimed that in one year her daughter had a significant drop in math; moving from the 94 percentile to 70 percentile. One can only hope that this is not indicative of the whole school; however, it is one of the criteria being studied by Administration. Another consideration for the Board is that Quail Run parents are the first group of parents to verbalize their willingness to accept the closing of a school in order to reduce the expected budget shortfall. Their leadership in this area is commendable and should be embraced by the School Board. It would be a lot easier for Board members, parents, children, and neighborhoods - if a school must be closed - to do so where parents have expressed a willingness to readily accept this remedy.