LJWorld.com weblogs Yes, I did say that!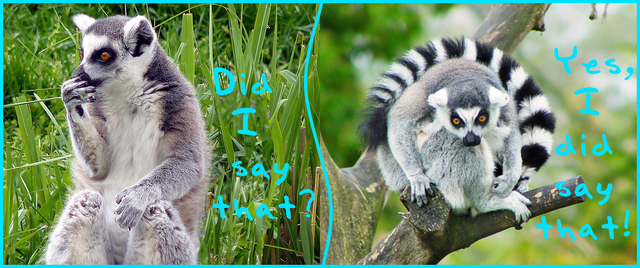 The Deception of District Community Discussions
The Lawrence Public School's (LPS) Community Discussions (forums) on the reconfiguration of the Junior and Senior High Schools are deceptive in two very distinct ways. Fliers declare that, "The Lawrence Board of Education invites the input of staff, students, parents and community members as it discusses the possible movement of the sixth grade to middle schools."
The False Fact Finding Forums
First, the district is not facilitating the Community Discussions in an open forum format that would elicit honest responses from participants. Apparently, the District learned a lesson from the open forums on school closings. During those discussions the district allowed open commentary from the public. Although limited to three minute sound bites, everyone desiring to convey facts, express opinions, share emotional concerns, or even ask district officials and Board Members questions were allowed to do so. This formula allowed the district, the board, and the public to shape the discussion and contribute to the outcome. Now, it appears that the District, the Board of Education - or both - have determined to exclude the public from providing input that will have any effect on the outcome of reconfiguration discussions.
The LPS district has chosen to conduct the four community discussions using a modified Delphi Technique in order to establish a predetermined consensus and outcome. Originally developed by Rand Corporation as a forecasting methodology, it quickly evolved into a tool used to forge consensus amongst a diverse group of experts. The method has been adapted to create a subjective, although faux, agreement or consensus of politically hot topics. When used in group settings, such as the District's Community Discussions, it is considered "an unethical method of achieving consensus on controversial topics". The group format of Delphi is typically an exercise in "circular logic." However, due to the participants limited view that is exclusive to the control groups in which he or she participates, he may never realize the deception that has occurred. The participant will be given credit for helping to achieve a consensus of which he was totally unaware. This is why the group Delphi Technique is considered unethical.
http://worldonline.media.clients.ellingtoncms.com/img/blogs/entry_img/2010/Apr/19/delphi_.png
The modified Delphi Technique basically provides the facilitator with two advantages. First, the respondents are warehoused in highly managed control groups that use facilitators to monitor and direct the flow of discussion. This effectively eliminates any opposition and prevents collaboration of like-minded individuals. Second, the facilitator controls the outcome and posted results of all controlled groups. Hence, predetermined outcomes are common and desired results can be presented as being supported by a consensus of participants.
The Real Reason for Reconfiguration
Second, the District has been deceitful in its failure to declare the real agenda behind reconfiguring the 6th through 12th grades. The School Board set goals for the 2009 – 2010 school year. One goal was to "Investigate reconfiguration of schools and schedules to maximize learning opportunities and efficient use of facilities". However this is no new goal. Board Member Mary Loveland has participated in this discussion as early as 1993.

During discussions in 1993 regarding the closing of Grant, Riverside, and Cordley Schools, Loveland assured parents that "any decision to move the sixth-graders would not be dictated by the school closings." However, what she left unsaid was that a decision to move sixth-graders could result in closing those schools with smaller enrollments. Loveland has consistently stated that elementary schools need to have a minimum of 300 students enrolled. Moving sixth grade students to middle schools will reduce the enrollment and ensure that seven elementary schools, including Cordley - which has long been on the closing list, is well below Loveland's requirement of 300 students. Moreover, the reconfiguration could reduce up to three elementary schools to an enrollment of under 200. The reduced enrollments will most likely be the death knell for up to four elementary schools.
Moving sixth grade to middle schools will help Loveland realize her long term goal of consolidating elementary schools by closing smaller schools. Moreover, it will create the the necessary conditions that will allow School Board President Scott Morgan and long time fellow collaborator and School Board member Loveland to move forward on an expected third high school.
Public Participation
School Board Member Marlene Merrill in the Lawrence Journal World article, "Split developing on whether it's a good idea to move 9th graders to high school", interprets the lack of participation by parents and voters. "Board member Marlene Merrill said it was most telling that only 40 people participated in the forums — while the district is talking moving 750 students up to high schools. 'That says to me that there is comfort with the discussions that we're having about moving and not big concerns for what we have proposed,' she said." Right, or wrong, the district will accept Merrill's prognostication.
Merrill must be proven wrong. Parents and voters will need to provide a volume of feedback like that of the school closing forums. Failure of district patrons to attend community discussions and School Board meetings will affirm the district's belief that people have no "big concerns for what we have proposed."
Participants of the Community Discussions (forums) that do not wish to be cast as supporters of moving the 6th and 9th grades must be willing to disrupt the Delphi Technique. This should be done in a a friendly, yet persistent and focused manner. Do not allow the format or facilitator of the discussion to redirect your own thought process.

Although directed more at a political process, this YouTube video may be of use for those wishing to disrupt the LPS Administration and School Board's unethical consensus-creating discussions.

---
---
Sending a Private Message to Did_I_say_that, regarding the content of this blog, provides consent to use the content of the message.

Did_I_say_that can be Emailed here.

Visit Did_I_say_that's Blog Entries