LJWorld.com weblogs Yes, I did say that!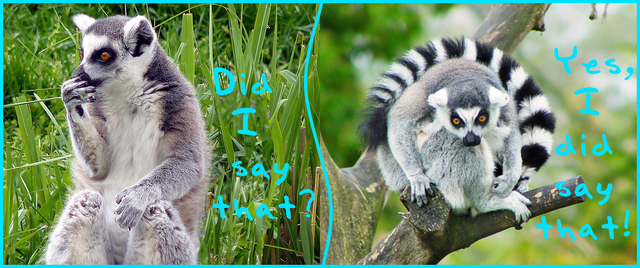 Lawrence's Third High School - Reconfiguration Result
There have been two public forums and discussion has occurred at several Lawrence Public School's (LPS) School Board meetings regarding the reconfiguration of high school grades. Many in the community have asked, "Why should 9th grade move to the high school buildings?" There are many compelling reasons to do so. These include logistics of teaching multiple year courses, combining secondary teaching positions, and access to specialized classes. There are also valid reasons to keep the status quo. Safety and security of younger students in a more open environment, social and emotional concerns, and capacity limitations of the existing high schools are all valid concerns.
However, all of the reasons - pro or con - put aside, there is one end result that will occur as a result of moving the 9th grade to Lawrence High and Free State High schools: A third high school will be built; or significant additions will be made to the existing structures. Is this the real agenda of the Administration or School Board? It may be or it may not be; that is irrelevant to what will happen. All one needs to do is look at the historical actions of the district and the future becomes very clear. Simply stated, history repeats itself unless someone causes something to happen to purposely change it.
Let's look at the historical record.
The LPS School Board voted to close Centennial School, adding it to a consolidation list that included Riverside and East Heights Schools in 2003. This was presented as a necessary move to offset expected budget shortfalls for the next school year. However, this was merely cover for a plan that had been maturing for nearly 30 years. An archived news story from February 5, 1975, "Centennial parents unhappy with plan" reveals that at least 27 years before it was finally used by LHS, Centennial was doomed to close for that very purpose. It took officials nearly thirty years to get past parents and voters; however, persistence and obfuscation eventually won out.
More recently, we find that Lawrence High School is still awaiting completion of a highly controversial football stadium, practice fields, and new tennis courts. Was this an idea that just happened to spring to mind when the District found itself with leftover money from a 2005 facilities improvement bond issue? Did the School Board approve the $9.2 million athletic fields on a whim? No, the idea was brought to light in this Lawrence Journal World (LJW) editorial from 1990, "FACILITY PROPOSALS SMACK OF POLITICS". It was revisited prior to the opening of Free State high school as the district attempted to work with the City to provide a solution.
How do the historical examples of closing Centennial School and the building of high school athletic fields relate to a third high school? They have provided historical evidence that what the Administration and/or School Board lobbied for in the past, predictably, happens in the future. Therefore, a review of any history of promoting a third high school would be relevant.
For nearly 20 years the LPS Administration and School Board has desired and planned for three high schools for Lawrence. A plan was brought forward on April 16, 1992 that set the stage for the construction of Lawrence's fourth junior high, Southwest; and, the second high school, Free State. Lost in the frenzy of studies, bond issues, and votes was the District's final goal: three high schools and four middle schools. An archived LJW article, "SCHOOL COMMISSION CONSIDERS 3 PROPOSALS," details the plans, "...In the meantime, the district will have built a third high school, thus creating three high schools with about 1,130 students each."
Southwest Junior High and Free State High Schools have been completed from that original plan. Moving ninth grade students to the high schools will put into motion that which will be necessary to complete the goal of three high schools. Once the ninth grade has been relocated to the high schools, the Administration and School board will take immediate notice of the overcrowding of the high schools and move to alleviate it. The answer will be either a third high school or adding ninth grade wings to the existing schools.

More to the point, on October 28, 2007 School Board President Scott Morgan affirmed the District's commitment to a third high school. Board member Mary Loveland has said that future decisions should include accommodating a possible third high school. This commitment may have been further confirmed when the District paid $1.73 million for 76 acres of land as recently as October 26, 2009. In addition, the Board has set aside up to $2 million for site evaluation, improvements, and architectural fees. These are not fees that would be incurred if the property was simply "an investment" as Board members have implied.
Regardless of the justification and reasoning, voters need to know this: Moving 9th grade students to the high school buildings will cost taxpayers an estimated $32 million in new construction. Wait, add another $6 million for a third stadium and athletic fields. That may be reason enough to delay reconfiguration.
Finally, this needs to be said. School Board members and Administrators need to become transparent. They should provide all of the facts and all of the reasons for change and quit hiding their agendas.
Then again, maybe the School Board and Administration is transparent already. Many in the community have seen right through them.
---
---
Sending a Private Message to Did_I_say_that, regarding the content of this blog, provides consent to use the content of the message.


Did_I_say_that can be Emailed here.

Visit Did_I_say_that's Blog Entries