LJWorld.com weblogs Yes, I did say that!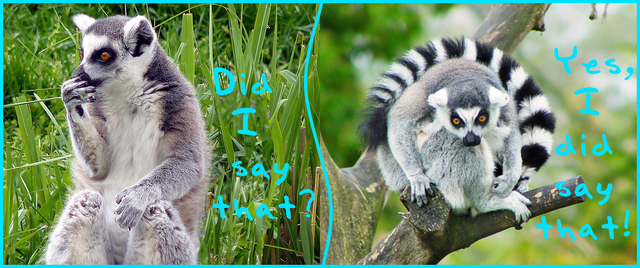 Out of Context - Just for Fun!
There has been several blogs recently that have dealt with words and their meanings. Some have argued for the correct usage of a word dependent on its dictionary meaning. Others have attempted to validate (or disprove) a position by questioning the validity of the actual words used. Finally, there are those, such as myself, who believe the crafting of a speech or document is purposeful and means what it is intended to mean regardless of spin.
Putting all that aside, this blog is an attempt to have fun with unintentional puns, conundrums, paradoxes, double entendre, double meanings, irony, or simply taking a quote out of context. I have a tendency to see possible double meanings; however, there are times when the article itself is not an appropriate venue for sarcastic or humorous remarks – yet, there is a sarcastic comment that just begs to be said. Ergo, this blog may provide that outlet. So, prod your memories, search the archives, and share your favorites.
Here is how it works:

1.Commenters should take a direct quote from a news story, blog, forum comment, or other quotable source. Include enough of the original text to give context to the quote; also, give source credit or link to the quote. 2.Make an out of context comment, a sarcastic remark, or a funny observation. 3.Comments that are funny on their own are also acceptable. 4.Even though credit should be given to sources (such as a link); do not purposely embarrass another commenter. Use "A commenter says..." rather than, "Did_I_say_that says..." The link will provide credit if someone chooses to pursue it.
5.Have fun!
Examples:
"Lawrence police arrived to break up the fight when they saw a woman being battered."
Was that beer or corn bread batter?
This example is one that I had to comment on:
"…and were able to get him to drop the grenade."
I know this ended without harm, thank goodness. However, is getting someone "to drop the grenade" the best choice for a grenade?
http://www2.ljworld.com/news/2009/dec/01/incident-grenade-lands-man-custody/#c1065617
Here is one of my favorite stand-alone comments:
a commenter (Anonymous) says… "…I was just praying to be stupid. Praying doesn't work."
http://www2.ljworld.com/news/2009/sep/28/ku-students-form-fraternity-only-christian-men/#c1004940
Now it is your turn. Do you have a favorite LJ World comment that shows off your sarcasm or wit? Do you remember a particular line in a story that made you chuckle? Was there a headline that made you smile? Share your fun in this "Out of Context" blog.