Voter Guide 2017: City and School Board Elections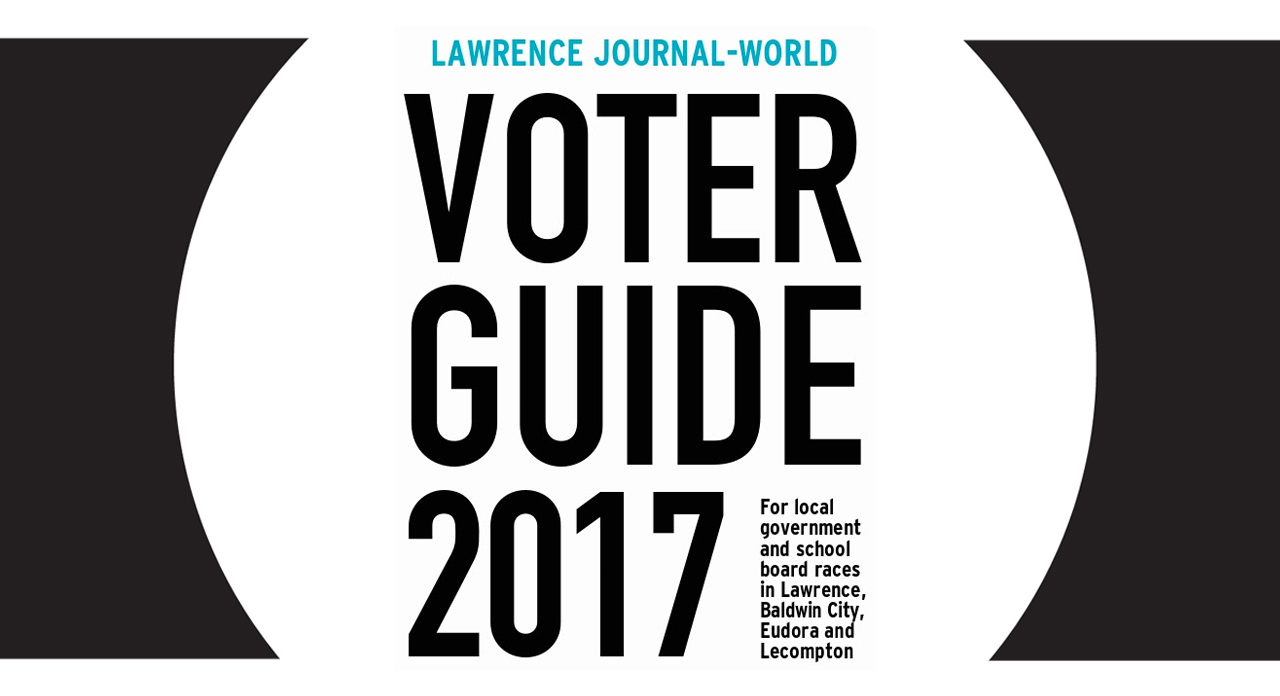 Election Day is Nov. 7, and voters in Lawrence and Douglas County have a lot to consider.

In addition to choosing three city commissioners and three school board members, voters will weigh in on whether to renew three citywide sales taxes to fund infrastructure, transit and affordable housing projects.

Meanwhile, Baldwin City has contested races for mayor and city council, and Eudora and Lecompton will choose school board members.

Read on and learn more about the candidates and the issues before you cast your ballot.
• Lawrence City Commission candidate profiles
• Lawrence school board candidate profiles
• Lawrence City Commission candidates on sidewalk repair, addressing violent crime, other issues
• Lawrence City Commission candidates on growth of Lawrence, use of tax incentives
• Lawrence City Commission candidates on sales tax renewal, property taxes
• Contested races in Baldwin City, Eudora, Lecompton
---
More about the candidates and issues