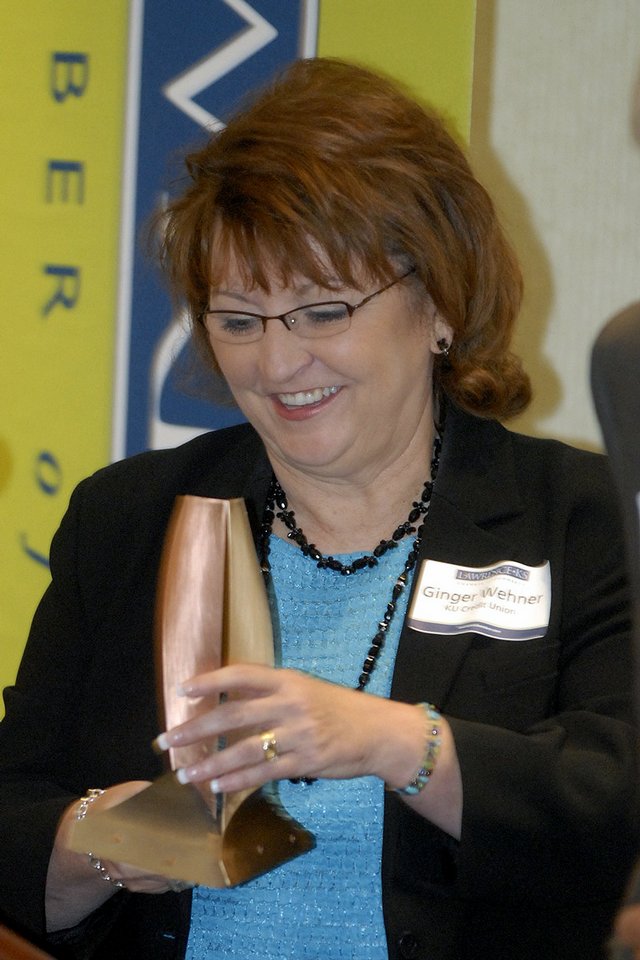 Small Business
Winner: KU Credit Union, which on Monday opened its second Lawrence location, at 2221 W. 31st St. Since 2001 memberships are up 42 percent, and employment climbed from five to 16.
Accepting award: Ginger Wehner, president.
Other finalists: Peggy Johnson, Ameriprise Financial Services; Legends Drive Dental Center; and James F. Otten, a Lawrence dentist.

Find more businesses on Marketplace
Arts & Entertainment · Bars · Theatres · Restaurants · Coffeehouses · Libraries · Antiques · Services