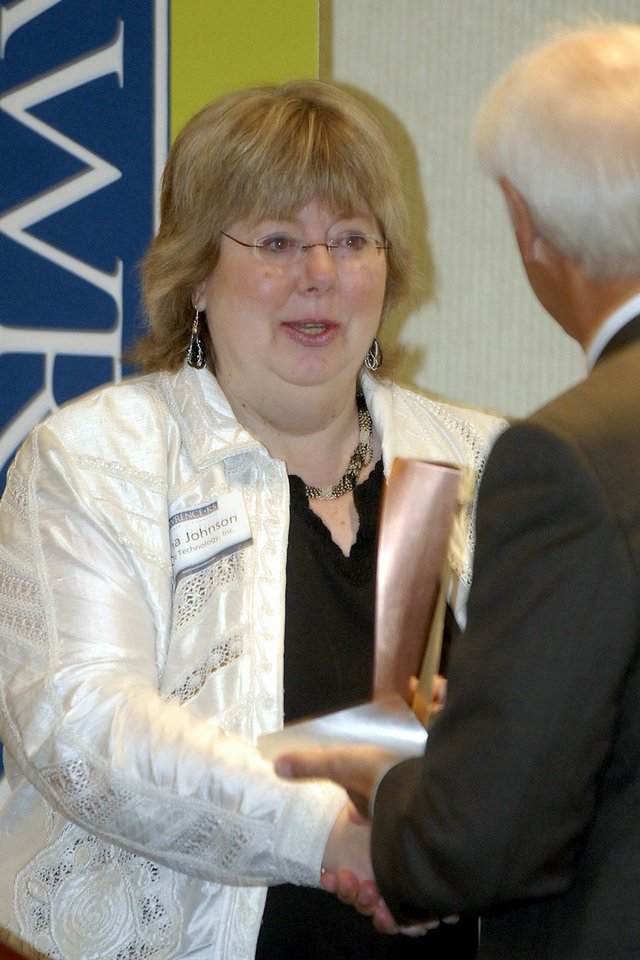 Technology
Winner: Pinnacle Technology Inc., which recently moved into its own building at 2721 Ore., where it designs diagnostic sensors and controls. Business is up 356 percent during the past five years. Among recent contracts: $1.1 million for the National Institutes of Health and $750,000 for the Department of Defense.
Accepting award: Donna Johnson, president.
Other finalist: Netopia Inc.