Eat, drink and be merry
Get all the tips and tricks you need for a festive party.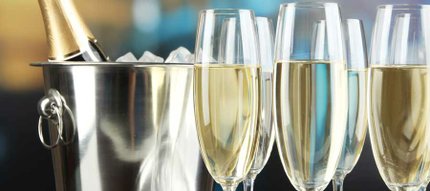 Celebrate the holidays with delightful, bubbly drinks.
Something new is bubbling up in the world of cocktails as canny mixologists skip the soda and turn to sparkling wine as their new go-to mixer.
New Year's Eve isn't about cooking. It's about dazzling.
loading...
Blog: Plan falls through for local group to purchase former Journal-World printing plant, develop downtown conference center

May 25, 2018 · 8 comments

Trump cancels summit, citing 'open hostility' by North Korea

May 24, 2018 · 36 comments

Letter to the editor: Respect for authority

May 23, 2018 · 13 comments

City Commissioner Leslie Soden files to run for Douglas County Commission

May 24, 2018 · 7 comments

Letter to the editor: Not fit for Nobel

May 23, 2018 · 30 comments

Opinion: The 3 hardest words: 'I was wrong'

May 24, 2018 · 20 comments

Proposition 1 foes will urge county to move forward with behavioral health campus, hire consultant to review criminal justice system

May 23, 2018 · 14 comments

Gunman opens fire at high school near Houston, killing 10

May 18, 2018 · 67 comments

Kansas Supreme Court justices express doubt about school funding hike

May 22, 2018 · 25 comments

KU researchers say 'intolerant' attitudes, not economic anxieties, fueled Trump's 2016 victory

May 17, 2018 · 56 comments