The Boy Scouts' national breach of trust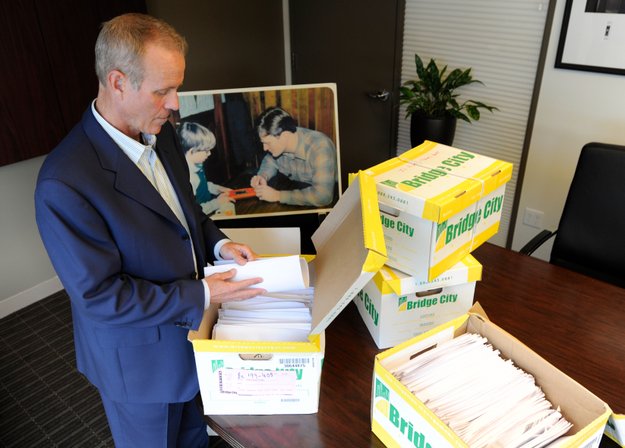 In this Tuesday, Oct., 16, 2012 photo, Portland attorney Kelly Clark examines some of the 14,500 pages of previously confidential documents created by the Boy Scouts of America concerning child sexual abuse within the organization, in preparation for releasing the documents Thursday, Oct. 18, in his office in Portland, Ore. The Boy Scouts of America fought to keep those files confidential.
Over two decades, the Boy Scouts of America failed to report hundreds of alleged child molesters to police and often hid the allegations from parents and the public.
An array of local authorities — police chiefs, prosecutors, pastors and town Boy Scout leaders among them — quietly shielded scoutmasters and others who allegedly molested children, according to a newly opened trove of confidential files compiled from 1959 to1985. The files, kept secret for years by Boy Scouts of America, detail allegations of sexual abuse against boys and include 14 cases from Kansas.