Wrong place, wrong time
In 1986, Joe Jones was convicted of a rape he didn't commit. Topeka investigator Jim Kenney was convinced of Jones' innocence. How could a gay man be guilty of a violent rape?
Wrong place, wrong time
Topeka man Joe Jones, talks about being spotted on Kansas Avenue in the early morning hours of Aug. 25, 1985, by a woman who was raped the night before. The woman identified Jones as the rapist, eventually sending him to prison on a life sentence.
Joe Jones made history when he was exonerated of a 1985 rape. But the chance encounter that put him behind bars haunts him nearly 20 years later.
It's been a long, winding road for Joe Jones, from convicted rapist to one of the first people in the country exonerated by DNA, to where he is today: an unemployed former drug addict who's spent the past decade in and out prison for crimes he really did commit.
Life, intersecting
Joe Jones and Joel Russell both went to Topeka High School, missing each other by a few years. When Jones was convicted of a 1986 rape, lawyers speculated Russell may have been responsible. "They could have been brothers," is how one put it. Jones was released in 1992 after DNA evidence showed he wasn't responsible. But until now, there was no proof connecting Russell with the case. A Journal-World investigation found that DNA was still stored in a refrigerator in California, prompting Topeka police to reopen the case. Russell was charged with the crime in April 2012.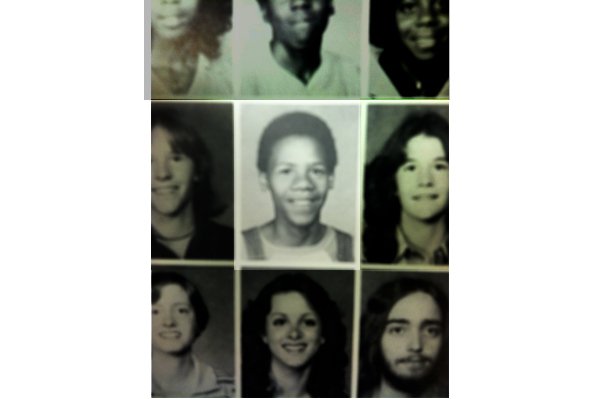 '

They got away with it'

Seasoned investigator Jim Kenney worked for Jones' original defense team. Kenney, who always believed in Jones' innocence, began focusing his investigative efforts on showing that another man, Joel Russell, possibly committed the crimes. At the time, Kenney said Jones and Russell looked very similar. However, it's not clear if there were any efforts by police or prosecutors to investigate Russell following Jones' exoneration. The DNA in the case, though, is still in storage at the original testing lab, and could possibly be tested now.