About town
Our people, our traditions, our culture, our Lawrence
Only in Lawrence: About Town honorees
Meet the 2011 honorees in the Only in Lawrence "About Town" category.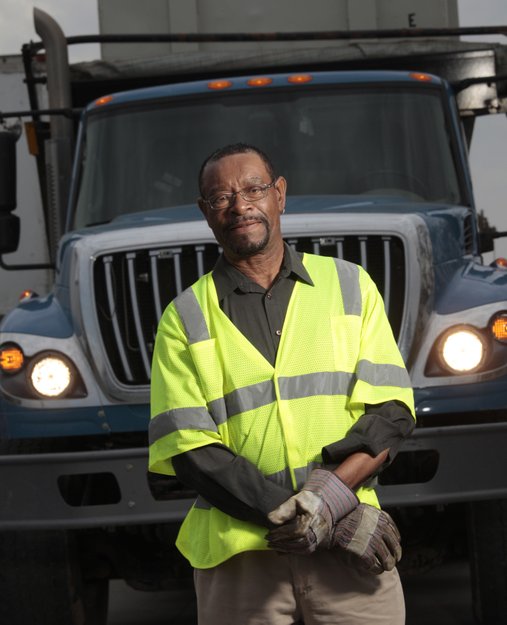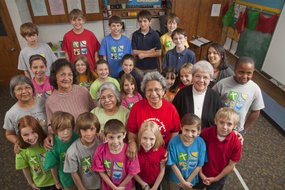 Señora Claudia Olea's fourth-grade Spanish class at St. John Catholic School gather together with the volunteers who cook for St. John's Fiesta. The five women who volunteer to cook are, second row from left, Irene Langford, Loretta Chavez, Gloria Ramos, Rachel Lemus and Bertha Bermudez.
The church radio will play the Mexican polka. Traditional tamales and enchiladas need a little bit of the spice that only Ruben Ramos and the sharp sounds of a Tejano accordion can provide. The music keeps the small band of women in the basement kitchen of Lawrence's St. John Catholic Church moving — but no — it is not the secret to the church's longtime summer Fiesta.
For Aaron Turner, a job is not to be taken lightly. The longest-tenured employee of the city of Lawrence's Solid Waste Division, Turner still finds enjoyment in his work after 45 years.