The Kansas cases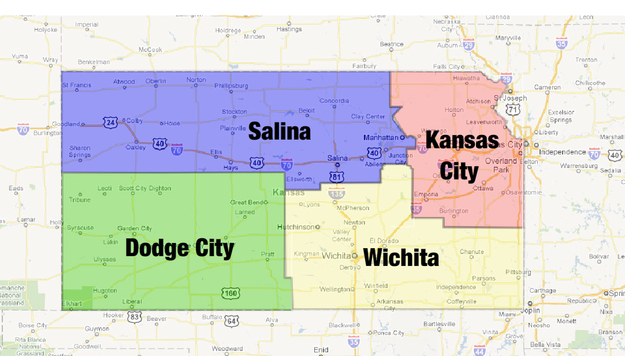 A map of the Roman Catholic diocese in Kansas.
A representative from the Wichita Diocese didn't return repeated phone calls from the Journal-World requesting information.
Representatives from the Archdiocese provided information about several clergy accused of abuse, but would not agree to an interview, and didn't provide information about the number of total allegations made against clergy.
The Salina Diocese provided detailed information about two priests accused of abuse, but the Diocese declined to provide information about any other cases, and declined a request for an interview.
Representatives from the Dodge City Diocese provided information about one priest — John Haberthier — who had allegations of abuse made against him. The Diocese in 2006 disclosed information about the allegations to the public, though did not provide further information about a resolution to the investigation.
The Catholic Diocese of Dodge City has released further information about cases of alleged sexual abuse, naming two priests who have had credible allegations of sexual abuse made against them, church officials say.