A preventable disease
In the fight against type 2 diabetes, eating less and exercising more is key to prevention. If the entire American population could shift its weight downward by 10 to 20 pounds, 60 percent of future diabetes cases could be eliminated.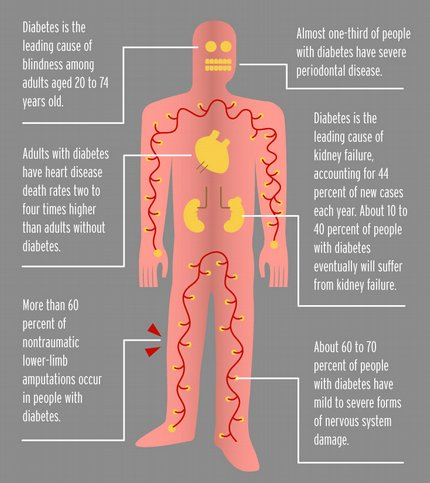 Diabetes: Body costs
In December, the Annals of Internal Medicine published a new screening that patients can use to see if they are at risk for type 2 diabetes.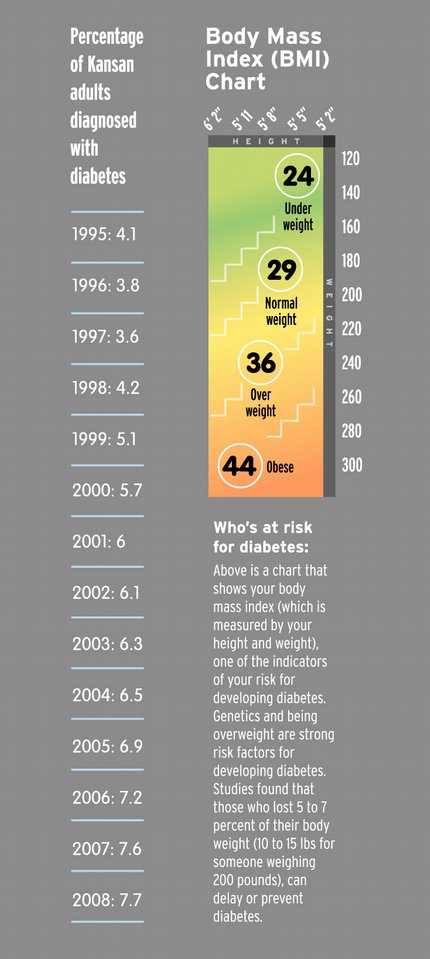 BMI Chart
According to the American Diabetes Association, those diagnosed with type 2 diabetes often have no symptoms. But there are several signs you might have diabetes.