With larger waistlines come more health problems
The diabetes epidemic is directly tied to the increase in obesity rates among Kansans. In the past 15 years, as the state's residents have gotten fatter, the rate of those diagnosed with diabetes has increased by 88 percent.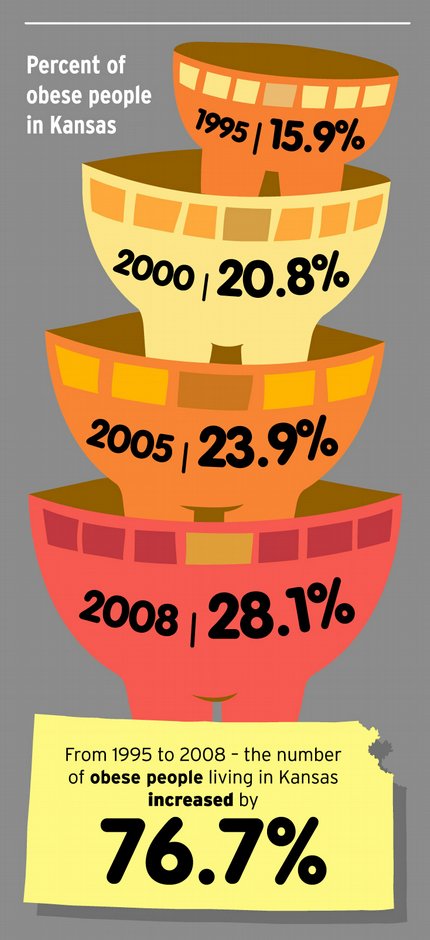 Kansas' expanding waistline
In 2008, more than one in four Kansans were considered obese — a number that has increased by 76 percent in the past 15 years. With extra weight come serious consequences. Chief among them is the explosion in the number of adults diagnosed with type 2 diabetes. "'Epidemic' is a strong word and, yet, that is exactly what this is," said Jon Stewart, CEO of the Leo Center, which offers health care through its medical clinic. "This isn't a virus. This is not a bacterial infection. This is born largely out of choices people make again and again and again."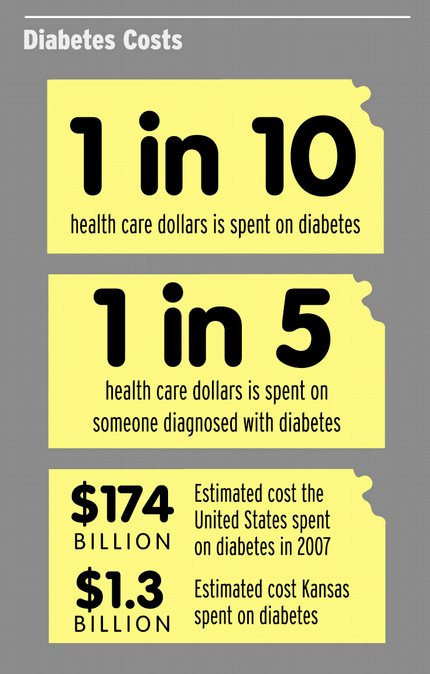 Diabetes state costs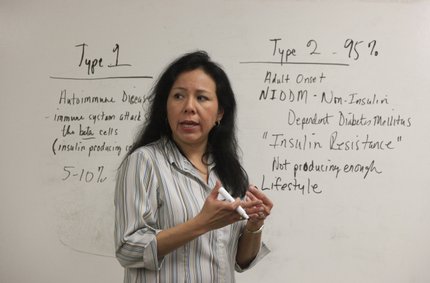 Shelly Bointy teaches a class on Thursday, Jan. 21, 2009, about diabetes at Haskell Indian Nations University.
Minorities — including Hispanics, blacks and some Asians — have higher rates of diabetes than the average population. At the top are American Indians. Of the adults who use Indian Health Services, 16.5 percent have diabetes — a rate more than double the national average. One class at Haskell Indian Nations University hopes to educate students on ways to prevent the disease.