Stories of the family Bible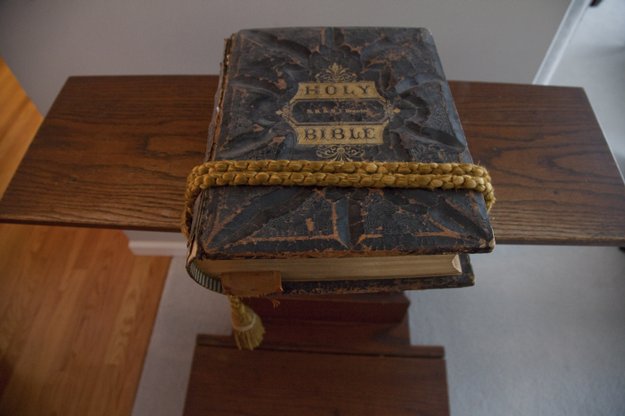 Mary Beth Petr keeps her family Bible on a special prayer stand wrapped with an old curtain cord.
Family Bibles demonstrate more than a religious lineage — they often tell the stories of those that came before through records of births, marriages and deaths as well as photos and other keepsakes.
At 89, Lynch is hopeful that she can see her well-worn family Bible make it back into the bloodline in which it belongs.