Igniting a fuse
Unrest was simmering in Lawrence long before the Kansas Union fire. Racial issues, anti-war protests, drugs and groups of vigilantes made Lawrence ripe for conflict.
The spring of 1970
The mood was tense in Lawrence prior to the Kansas Union fire. Afterward, parts of the city turned into a battle zone as snipers took the street and the National Guard arrived in town.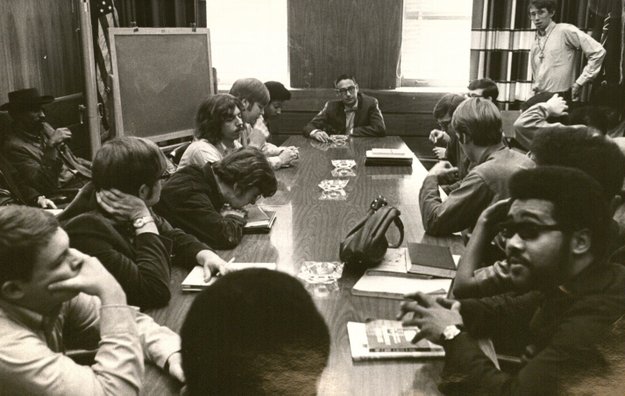 Forty years ago the burning of the Kansas Union made headlines around the world, but it was just one of many acts of violence, protest and unrest that Lawrence would see that year.
The Day of Alternatives
Following the United States invasion of Cambodia and the killing of four students at Kent State, Kansas University's campus was on high alert in early May. On May 8, 13,000 students filled Memorial Stadium as Chancellor Larry Chalmers gave students the option of finishing the semester, going home early or participating in workshops and group discussions. Many say that decision prevented further violence.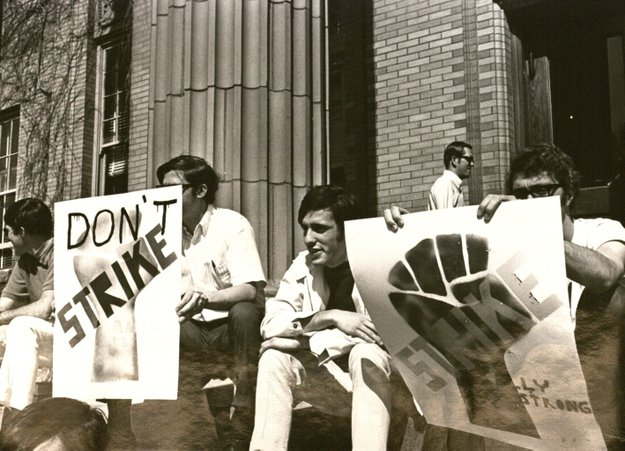 Kansas Union firebombing
Archival footage of firefighters battling the blaze that broke out at firebombing of the Kansas Union on April 20, 1970.
1970 Police scanner traffic
Abbie Hoffman's loud, coarse voice echoes through Allen Fieldhouse.