Wind industry brings hope to rural Kansas
For many small towns in Kansas, the wind industry offers economic promise. Concordia, where the recent Meridian Way Wind farm went up, is among them.
Meridian Way Wind Farm
Meridian Way Wind Farm, which was constructed in 2008, changed the landscape and economics for the rural Kansas town of Concordia. But, many say those changes have been for the better.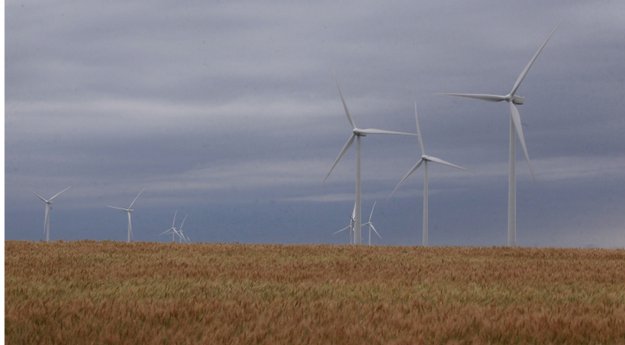 Benefiting from wind
Rural Kansas towns stand to become some of the biggest benefactors of a booming wind industry in the Sunflower State. Among them is north-central town of Concordia.
For many in the north-central Kansas town of Concordia, the 67-turbine Meridian Way Wind Farm has brought the most excitement and economic promise they have seen in decades. Eight miles south of town, the wind turbines tower over 20,000 acres of wheat fields and pastures. On a clear day, the three-megawatt generating turbines — the largest on-shore models in the United States — can be seen for miles.

Training wind turbine technicians is such a new field that there aren't textbooks to teach the courses. Often, students are so in demand that they are hired before they have a chance to finish the program.