Creating an epicenter of wind
State leaders as high up as the governor envision a day when Kansas will export wind power just as it does wheat. However, one major hurdle stands in the way: building the transmission lines to move the power.
Windy ambition
Some see Kansas' true potential in wind energy as an exporter of electricity. But before that can happen, hundreds of millions of dollars will have to be spent to build the power lines to carry the energy.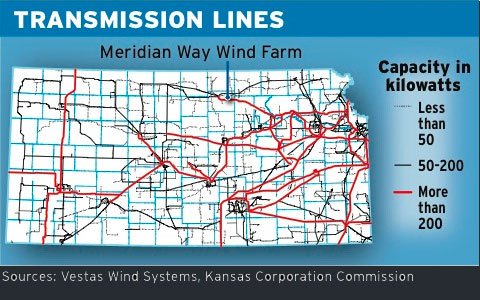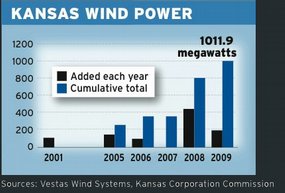 State poised to capitalize on renewable energy
In the wheatfields of north-central Kansas stand what officials as high up as the governor are hoping will be the state's next great crop: wind turbines. Poised as the third best state in the country for wind power and on the cusp of a renewable energy revolution, Kansas has the potential to be at the epicenter of the wind industry, state leaders say.