Sara Shepherd (Reporter)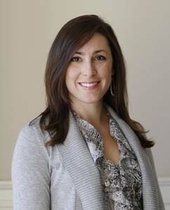 I'm the Journal-World's enterprise reporter, tasked with finding interesting stories that reflect the Lawrence and Douglas County communities. My beat includes daily news articles and more in-depth projects on a variety of subjects.
I also write about the Lawrence restaurant scene — where everything from garden-fresh craft cocktails to exotic Asian hotpots to bacon cheeseburgers slathered with peanut butter can all be yours (to actually eat, or just read about if you'd rather). Check out my blog, Wined & Dined, and weekly food spotlight, Off the Beaten Plate, on Lawrence.com.
Previously, I was a cops and courts reporter for The Kansas City Star, where I covered untimely death or destruction of some kind most every day for a few years. I've also covered suburban city government and schools for The Star and The Shawnee Dispatch, a weekly paper just up the road. My first beat at the Journal-World was features, covering food, arts, entertainment and lifestyle.
I'm a fourth-generation graduate of Kansas University, where I majored in journalism, art history and French. To reach me, call 785-832-7187 or send email to sshepherd@ljworld.com. Follow me on Twitter @saramarieshep.
Recent stories
April 17, 2014
It may not be an eating challenge, but this is one big burger. Finishing the whole thing could be nightmarish for some.
April 10, 2014
The full name of this dish is "Chicken Fried Filet of Three Meatloaf" — with the three meats being pork, bison and beef.
April 9, 2014
A man who illegally sold bald eagle and hawk feathers in Lawrence was sentenced Wednesday in federal court. By Sara Shepherd
April 8, 2014
The Lawrence Farmers Market opens for the season on Saturday. It's easy to pick up everything you need for a whole meal at the market — even the centerpiece. Meet four of the many vendors ready to help set your table. By Sara Shepherd
April 7, 2014
This weekend's 20th annual Brew to Brew run attracted thousands of entrants, who enjoyed near-perfect spring weather for the 40-plus mile Kansas City-to-Lawrence relay. By Sara Shepherd
April 7, 2014
A little empowerment can go a long way. That's been the case personally for Maria Boyd, and she hopes the Indigenous Empowerment Summit she's organized for Friday at Haskell Indian Nations University will do the same for fellow students. By Sara Shepherd
April 4, 2014
David Jensen is waiting. Waiting for new lungs, and a new life. In the nearly 20 years since doctors diagnosed the Lawrence resident with a genetic disorder known as alpha-1, Jensen's lungs have degenerated, slowly taking with them his strength, livelihood, financial stability and independence. Jensen, 53, would like to get those back. By Sara Shepherd
April 3, 2014
Monthly Indian taco sales have been a tradition for more than 30 years at the Lawrence Indian United Methodist Church. Not only do they help the church raise needed funds, they give locals a chance to indulge in an Indian specialty rarely found on restaurant menus. By Sara Shepherd
March 31, 2014
10:30 a.m., March 31, 2014 Updated 03:35 p.m.
Recent photos

Find more businesses on Marketplace
Arts & Entertainment · Bars · Theatres · Restaurants · Coffeehouses · Libraries · Antiques · Services