Sara Shepherd (KU reporter)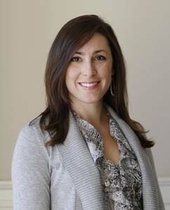 As the Journal-World's Kansas University reporter, I cover all things newsworthy coming out of KU, with an emphasis on the school's 25,000-student main campus here in Lawrence. I tweet KU news @LJW_KU.
Previously, I was a cops and courts reporter for The Kansas City Star, where I covered untimely death or destruction of some kind most every day for a few years. I've also covered suburban city government and schools for The Star and The Shawnee Dispatch, a weekly paper just up the road. My first beat at the Journal-World was features, covering food, arts, entertainment and lifestyle.
I'm a fourth-generation graduate of Kansas University, where I majored in journalism, art history and French. To reach me, call 785-832-7187 or send email to sshepherd@ljworld.com. Follow me on Twitter @saramarieshep.
Recent stories
March 29, 2015
If you are not a woman, and you are not a man — or at least don't identify yourself as either — which public restroom do you go in? At Kansas University's Ambler Student Recreation Fitness Center you can avoid the conundrum by choosing one of the newly labeled "all gender" restrooms. By Sara Shepherd
March 28, 2015
David Alexander wasn't shocked when he heard last week that notes from his anatomy lectures were for sale on the internet. At the same time, he wasn't OK with it. Multiple students' versions of Biology 240 notes are among hundreds if not thousands of pages of KU class notes for sale on for-profit websites that encourage students to upload their own notes to make money and download other students' notes to study. By Sara Shepherd
March 27, 2015
A weekend-long series of events planned by students at Haskell Indian Nations University and reported in Friday's Journal-World was cancelled at the last minute.
March 26, 2015
A group of Haskell Indian Nations University students envisions this weekend's four-day Haskell Resurgence event as a fun way for peers to brush up on their school's mission and values before Haskell's upcoming reaccreditation site visit. And for anyone else looking to take in some contemporary Native American music, the first three days of the event are open to the public. By Sara Shepherd
05:55 p.m., March 24, 2015 Updated 09:57 p.m.
Especially because Kansas University policy prohibits discrimination based on sexual orientation, KU should provide domestic partner benefits to employees, a new report says. KU "continues to discriminate against KU faculty and employees with domestic partners," the report states. "Further, Kansas state statutes and Board of Regents' policy have not changed in this regard over time and thus set the tone for discriminatory practice." By Sara Shepherd
02:59 p.m., March 23, 2015 Updated 10:40 p.m.
The Liberty Hall stage became a launchpad of ideas Monday. The first TEDxLawrence event featured a dozen speakers ranging from a cancer researcher to a world air guitar champ.
01:29 p.m., March 23, 2015 Updated 10:39 p.m.
Kansas University has hired a new dean for the School of Architecture, Design and Planning. Mahesh Daas, professor and chairman of the Department of Architecture at Ball State University, will start the job June 15, KU announced Monday.
March 23, 2015
Kansas University physicists are racing the clock to complete their part of the world's largest and most powerful particle accelerator, on the cusp of restarting collisions again after a two-year hiatus for upgrades. And KU's research involves a very large part: a machine weighing more than 14,000 metric tons, which is one of four particle detectors located around the 27-kilometer particle accelerator. By Sara Shepherd
March 21, 2015
I'd rather be killing communists in Central America Bring America back to God! Fluoridation … Is it morally right? People of America have some extreme political beliefs. One of the country's best collections of material reflecting those beliefs is celebrating its 50th anniversary at Kansas University. The Wilcox Collection of Contemporary Political Movements at the Spencer Research Library has more than 100,000 items, from bumper stickers and posters emblazoned with the messages above, to books about extremist movements. By Sara Shepherd
04:34 p.m., March 18, 2015 Updated 08:40 p.m.
Recent photos

Find more businesses on Marketplace
Arts & Entertainment · Bars · Theatres · Restaurants · Coffeehouses · Libraries · Antiques · Services