Sara Shepherd (KU reporter)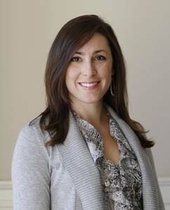 As the Journal-World's Kansas University reporter, I cover all things newsworthy coming out of KU, with an emphasis on the school's 25,000-student main campus here in Lawrence. I tweet KU news @LJW_KU.
Previously, I was a cops and courts reporter for The Kansas City Star, where I covered untimely death or destruction of some kind most every day for a few years. I've also covered suburban city government and schools for The Star and The Shawnee Dispatch, a weekly paper just up the road. My first beat at the Journal-World was features, covering food, arts, entertainment and lifestyle.
I'm a fourth-generation graduate of Kansas University, where I majored in journalism, art history and French. To reach me, call 785-832-7187 or send email to sshepherd@ljworld.com. Follow me on Twitter @saramarieshep.
Recent stories
06:35 p.m., March 5, 2015 Updated 10:26 p.m.
The Kansas University Senate is still trying to agree on a written procedure for what happens when a KU employee is accused of violating the Kansas Board of Regents social media policy. By Sara Shepherd
03:17 p.m., March 5, 2015 Updated 10:28 p.m.
Kansas University Army ROTC cadets got a lift to Fort Riley on Thursday on a squadron of UH-60 Black Hawk helicopters. Six of the helicopters flew in formation over campus at 11:30 a.m. and landed at Shenk Recreational Sports Complex, where cadets — who marched to the fields from the Military Science Building on KU's main campus — boarded and flew to Fort Riley for weekend training. By Sara Shepherd
06:40 p.m., March 4, 2015 Updated 10:46 p.m.
Nga Luu teaches English to gifted high schoolers in her home country of Vietnam, but she never had the chance to visit an English speaking country until now. Luu is one of 13 Vietnamese teachers spending this school year on the Kansas University campus. By Sara Shepherd
01:53 p.m., March 3, 2015 Updated 10:21 p.m.
Nona Golledge credits staying on top of dining trends and "leading from the heart" with making her Kansas University Dining Services team a forerunner in university dining. Golledge, KU Dining director since 2006, was announced on Tuesday as the winner of the 2015 International Food Manufacturers Association Silver Plate Award in the Colleges and Universities category. By Sara Shepherd
05:28 p.m., March 2, 2015 Updated 10:21 p.m.
Many Israelis are cynical about Prime Minister Benjamin Netanyahu's visit to the United States, viewing it as an attempt to drum up popularity for his reelection that could even harm Israel's relationship with America, a Kansas University visiting professor says. While Israelis see party politics of one kind — Netanyahu's Likud v. Herzog's Zionist Union — many Americans are talking about other party politics in connection with the visit — Republican v. Democrat. By Sara Shepherd
March 1, 2015
Academic freedom is a source of lively debate right now among some at Kansas University, where the cases of two faculty members have propelled the term out of academia and into mainstream headlines. And KU is not the only school with academic freedom disputes making the news. By Sara Shepherd
02:39 p.m., February 26, 2015 Updated 10:19 p.m.
Founders of the Emmett Till Interpretive Center in Sumner, Miss., have dealt with numerous roadblocks to commemorating the black teenager's 1955 killing. Among them, many versions of Till's death circulate in the area, and roadside markers at significant sites have been stolen or shot and replaced, only to disappear again. A Kansas University faculty member is working on an app for that. By Sara Shepherd
08:39 a.m., February 25, 2015 Updated 10:05 p.m.
After four years of decline, Kansas University's Lawrence campus reported a small uptick in spring enrollment after totaling numbers from a count taken last week on the 20th day of classes. Total enrollment on the Lawrence campus went up 85 students, or .4 percent, from 22,971 in spring 2014 to 23,056 in spring 2015, according to the university. By Sara Shepherd
06:08 p.m., February 24, 2015 Updated 10:21 p.m.
Responding to statewide spending cuts announced earlier this month by Gov. Sam Brownback, needed to close a budget gap created by lower-than-projected state revenue, KU leaders are discussing how to trim $2.7 million from the Lawrence campus budget and $2.1 from KU Medical Center for this fiscal year, which ends June 30.
11:51 a.m., February 24, 2015 Updated 10:27 p.m.
Recent photos

Find more businesses on Marketplace
Arts & Entertainment · Bars · Theatres · Restaurants · Coffeehouses · Libraries · Antiques · Services