Chad Lawhorn (Managing editor)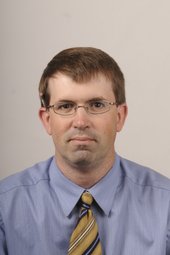 I've been reporting news in Lawrence since 1992. Before joining the NewsCenter, I was editor, publisher and owner of the Lawrence Business Ledger and the Baldwin Ledger newspapers. I've been with The World Company since 2001, when I sold my weekly newspaper business to the company.
I mainly cover city government and neighborhoods, but I've also previously served as business editor for the Journal World, and have undertaken a variety of first-person journalism projects. In parts of 2007 and 2008, I received some national publicity for a series of articles detailing how I purchased a handgun, received a concealed carry license from the state, and carried the weapon around for a few days.
I also enjoy writing profiles on area people, ranging from a promient nightclub owner to the corner hot dog vendor to a 91-year old woman who still goes to work six days per week. If you know of someone interesting, send me an e-mail.
And from time to time, I like to take people to places that they don't often get to go. Sometimes I even take a video camera, like the night I hung out with a bunch of mixed martial artist competitors.
I have my degree in journalism from Kansas University, and also did some undergraduate work at Emporia State University. I'm a native of the small Kansas town of Melvern, which is about an hour away from Lawrence in Osage County.
My wife and I have two children. In my spare time, I work on writing what I hope will be my first novel, play pool, boat, umpire Little League baseball, and barbecue.
Recent stories
Recent photos