Chad Lawhorn (City and neighborhoods reporter)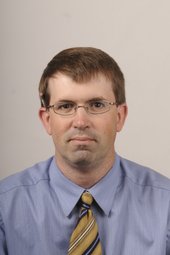 I've been reporting news in Lawrence since 1992. Before joining the NewsCenter, I was editor, publisher and owner of the Lawrence Business Ledger and the Baldwin Ledger newspapers. I've been with The World Company since 2001, when I sold my weekly newspaper business to the company.
I mainly cover city government and neighborhoods, but I've also previously served as business editor for the Journal World, and have undertaken a variety of first-person journalism projects. In parts of 2007 and 2008, I received some national publicity for a series of articles detailing how I purchased a handgun, received a concealed carry license from the state, and carried the weapon around for a few days.
I also enjoy writing profiles on area people, ranging from a promient nightclub owner to the corner hot dog vendor to a 91-year old woman who still goes to work six days per week. If you know of someone interesting, send me an e-mail.
And from time to time, I like to take people to places that they don't often get to go. Sometimes I even take a video camera, like the night I hung out with a bunch of mixed martial artist competitors.
I have my degree in journalism from Kansas University, and also did some undergraduate work at Emporia State University. I'm a native of the small Kansas town of Melvern, which is about an hour away from Lawrence in Osage County.
My wife and I have two children. In my spare time, I work on writing what I hope will be my first novel, play pool, boat, umpire Little League baseball, and barbecue.
Recent stories
By Chad Lawhorn
January 28, 2015
Two sacred sweat lodges at Haskell Indian Nations University have been vandalized, leaving leaders of the school disappointed and looking for a culprit. By Chad Lawhorn
By Chad Lawhorn
10:28 p.m., January 27, 2015 Updated 10:33 p.m.
A request for the city to provide a $300,000 loan guarantee to Wicked Broadband is now off the table, but so too is a project that would bring super-fast broadband service to downtown or parts of East Lawrence. Joshua Montgomery, co-owner of Lawrence-based Wicked Broadband, surprised city commissioners on Tuesday by pulling his request for a $300,000 loan guarantee. By Chad Lawhorn
05:46 p.m., January 27, 2015 Updated 10:31 p.m.
At the Tuesday filing deadline, 14 candidates had signed up for three at-large seats on the City Commission, and four candidates will contend for a two-year term on the school board and seven other candidates will compete for four four-year terms on the board. The 14 candidates for the City Commission is the largest field in at least a decade, according to records from the Douglas County clerk's office.
By Chad Lawhorn
04:38 p.m., January 27, 2015 Updated 10:32 p.m.
A Lawrence attorney who was a leader of the group that opposed a new sales tax for a police headquarters project has filed for a seat on the Lawrence City Commission.By Chad Lawhorn
By Chad Lawhorn
12:12 p.m., January 27, 2015 Updated 10:26 p.m.
Crews are scheduled to install another 10 groundwater wells in the area near Ninth and Ohio streets in an effort to monitor whether a plume of gasoline beneath the ground is being adequately contained. Chad Lawhorn
By Chad Lawhorn
January 25, 2015
Lawrence City Hall leaders are pleased with all the bottles, cans, boxes and other materials that are filling up the blue recycling carts that were distributed to households as part of the city's new curbside recycling program. A report from City Hall shows that more than 400 tons of recycled materials are being collected each month. "It is going really, really well," said Kathy Richardson, division manager for the city's solid waste operations. "We're pretty happy with the participation numbers, and we're collecting a good amount of material." By Chad Lawhorn
By Chad Lawhorn
January 24, 2015
Lawrence residents have questions about what should and shouldn't go in the big blue recycling bins. Here are some answers.
By Chad Lawhorn
05:35 p.m., January 23, 2015 Updated 10:29 p.m.
As the Lawrence City Commission prepares to vote on a $300,000 loan guarantee for Wicked Broadband, commissioners are raising new concerns that a co-owner of the company is improperly trying to manipulate the city's approval process. By Chad Lawhorn
By Chad Lawhorn
03:53 p.m., January 23, 2015 Updated 10:27 p.m.
Cori Viola, a second-year law student at KU, said her time as a clerk for the nonprofit advocacy group Kansas Appleseed helped bring to light some issues she thinks the commission ought to change. By Chad Lawhorn
By Chad Lawhorn
05:24 p.m., January 22, 2015 Updated 10:10 p.m.
Recent photos

Find more businesses on Marketplace
Arts & Entertainment · Bars · Theatres · Restaurants · Coffeehouses · Libraries · Antiques · Services