Sections and Blog Groups
The Tennis Integrity Unit says French player Constant Lestienne has been banned for seven months for gambling on matches, with half of the sentence suspended.
"Deplorable and indecent as it was for the man to be gambling, it was unfair punishment to send him to the penitentiary...."
The Kansas City Chiefs have put as much faith in their off-the-field detective work as their between-the-lines scouting the past few years, and the result has been draft gems such as Marcus Peters. They hope similar research — and gambling — pays off this year.
[]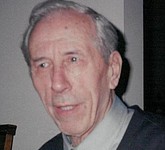 Herbert H. Renz passed into his final rest on Saturday May 7th 2016 at St. Joseph's Hospital in Comox, British Columbia, Canada. Awaiting him on the far banks of Jordan are his Mother and Father Friedrich Renz and Hulda Renz ...
Create search alert for "gambling"

Find more businesses on Marketplace
Arts & Entertainment · Bars · Theatres · Restaurants · Coffeehouses · Libraries · Antiques · Services