Baldwin City celebrates its roots, which extend back to the breaking of the Santa Fe Trail in 1824. It was on the trail that the settlement of Palmyra sprang up on a watering hole with a hotel, harness shop, tavern, blacksmith and two doctors serving the needs of those making the long trip back and forth to New Mexico. A post office was recognized in 1857.
Some, and at times all, of the popular route to Lawrence through Vinland will be closed for much of the coming construction season as Douglas County Public Works undertakes a three-phase improvement of the road.
[]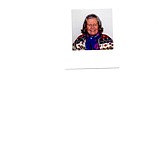 Margaret Counts died at home on May 5, 2015. She was born March 4, 1918 on a farm nearHasty, Colorado to Wilma (Crossan) & Wilson Counts. Margaret was the second child of four daughters and started school at Coal Creek ...
Create search alert for ""maple leaf festival""