Adjutant general investigating
An 8-year-old girl who was playing in the back of a Bradley fighting vehicle at the Maple Leaf Festival Sunday received first-degree burns when at least one fire suppressant canister discharged and sprayed her, officials told the Lawrence Journal-World. The Kansas Adjutant General is investigating the accident, said Ben Bauman, public affairs director.

As the last marchers in the hourlong Maple Leaf Festival Parade were making the north turn at Baldwin City's Sixth and High streets at noon Saturday, Sherry Johnson was taking a final minute of rest.

Make space on your calendar for some of these informative, fun and funky events this season.
September 13, 2015 midnight
[]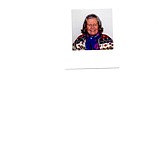 Margaret Counts died at home on May 5, 2015. She was born March 4, 1918 on a farm nearHasty, Colorado to Wilma (Crossan) & Wilson Counts. Margaret was the second child of four daughters and started school at Coal Creek ...
Create search alert for ""maple leaf festival""
Find more businesses on Marketplace
Arts & Entertainment · Bars · Theatres · Restaurants · Coffeehouses · Libraries · Antiques · Services