Would you ever volunteer for a political campaign or cause?
Asked at Massachusetts Street on November 17, 2012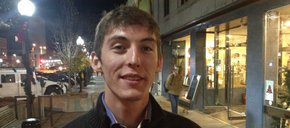 " Yes, if there was a candidate I felt really passionate about. I mean, last election I didn't."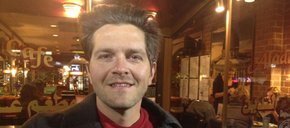 " I would say no so I didn't have to go door to door and face people who had such opposite ideals as I did."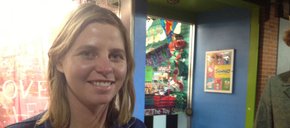 " Yes, if I was afraid things were going to go how I didn't want them to go, I would to make sure that didn't happen."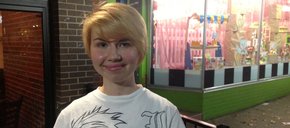 " Maybe, as long as the cause was good and there was no corruption and everyone had equal say."
loading...
Blog: Plans filed for student apartment complex with more than 700 bedrooms near south Iowa Street

December 14, 2017 · 7 comments

Midco gives Lawrence Public Library $90,000 for new computers

December 14, 2017 · 8 comments

Alabama Senate race: Democrat Jones wins in stunning upset

December 12, 2017 · 49 comments

KU coach Bill Self: 'We could become deep' in a hurry

December 14, 2017 · 1 comment

Nation's food supply is threatened, K-State president tells Congress

December 14, 2017 · 6 comments

FCC votes along party lines to repeal 'net neutrality'

December 14, 2017 · 18 comments

Editorial: The 'fake news' problem

December 14, 2017 · 12 comments

Blog: As city debates incentives for grocery store project, a look at how big a tax break several projects will get from City Hall in 2018

December 13, 2017 · 8 comments

Letter to the editor: Message to leaders

December 10, 2017 · 30 comments

Letter to the editor: Strategy for Trump

December 8, 2017 · 52 comments