Have you gotten used to using the roundabouts in Lawrence?
Asked at Massachusetts Street on September 29, 2008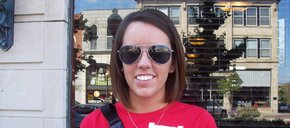 "There were roundabouts where I grew up, so I was already used to them. But I've noticed people here are still a little unsure about using them. I understand their frustration, but it's kind of amusing to watch."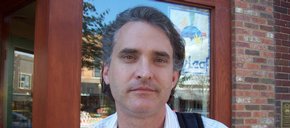 "I have. I don't mind them at all. They pretty much work the same way as a four-way stop, so I don't have any problems with them."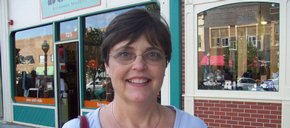 "I'm still not sure how to use them in certain situations. I just go when I have an opening."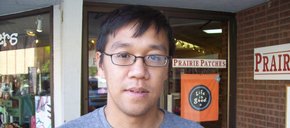 "Yeah, I really like them. You never really have to stop, just yield. I think it saves a lot of time."
Related story
loading...
Blog: 4 arrested on suspicion of vandalizing downtown buildings with anti-Trump graffiti

May 24, 2017 · 22 comments

Letter to the editor: No defense increase

May 24, 2017 · 13 comments

Court: U.S. gun ban doesn't apply to city domestic abuse laws

May 24, 2017 · 2 comments

Letter to the editor: Let's be honest

May 22, 2017 · 42 comments

Editorial: Amyx served with distinction

May 24, 2017 · 3 comments

Kobach to announce plans on governor's race within 2 months

May 22, 2017 · 34 comments

Drawing Attention: Kris Kobach doesn't want you to know what he's doing

May 24, 2017 · 5 comments

Opinion: Midterms the 'impeachment election'?

May 24, 2017 · 8 comments

KU selects Arizona State professor to be new dean of social welfare

May 23, 2017 · 3 comments

KU's Self takes over as NABC president

May 23, 2017 · 1 comment