What are your predictions for the Kansas University-Iowa State football game?
Asked at Jayhawk Boulevard on November 17, 2007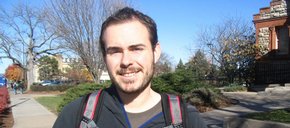 "I think they'll win. They will at least finish their home games undefeated. It seems like they should beat Missouri, too. We can't lose to them when we're having our best season in a century."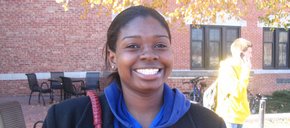 "They're at home, so they are going to get it done. They haven't lost at home since Texas A&M last homecoming. I'm more worried about Missouri."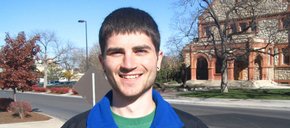 "They will definitely win, probably by 40 points. We need another 30 percent off day at the bookstore."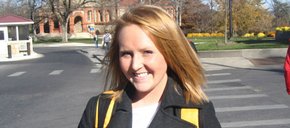 "Well, there are never any guarantees, but I think there's a high probability we will win."
loading...
Blog: 4 arrested on suspicion of vandalizing downtown buildings with anti-Trump graffiti

May 24, 2017 · 40 comments

Editorial: Voters have a full plate

May 25, 2017 · 2 comments

Insurer pulls out of Kansas, Missouri health care exchanges

May 24, 2017 · 18 comments

House passes bill mandating 12-point type on abortion information

May 25, 2017 · 2 comments

Letter to the editor: No defense increase

May 24, 2017 · 23 comments

Letter to the editor: Let's be honest

May 22, 2017 · 46 comments

Opinion: Intellectual dishonesty now rules

May 25, 2017 · 6 comments

Letter to the editor: House arrest idea

May 25, 2017 · 2 comments

Kobach to announce plans on governor's race within 2 months

May 22, 2017 · 34 comments

Board of Regents to announce KU's next chancellor today

May 25, 2017 · 2 comments