Are you thinking about traveling to watch
KU

play in the Orange Bowl?
Asked at Massachusetts Street on December 4, 2007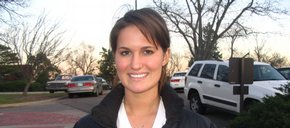 "I wouldn't mind traveling, but I don't want to pay that much for a ticket. I'd rather watch it on TV."
"I would love to, but the price of the airplane tickets skyrocketed after the announcement was made. So I can't afford it."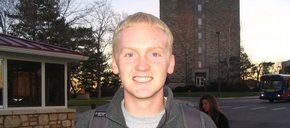 "I am traveling to watch the Orange Bowl. I want to see the biggest game in recent KU history and spend my winter break in a more tropical climate."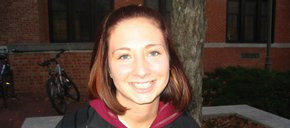 "I would like to, but I can't afford it. My roommate is going, though. This is school history. It's a shame I'll have to miss seeing it in person."
loading...
Blog: 23rd Street retailer to close after nearly 28 years in business; The Buckle officially closes shop in downtown Lawrence

March 27, 2017 · 2 comments

City and county officials preparing for budget cuts due to state property tax lid

March 27, 2017 · 6 comments

Letter to the editor: 'False facts'

March 27, 2017 · 9 comments

Opinion: Will we have law or the mob?

March 26, 2017 · 17 comments

Letter to the editor: KPERS qualms

March 27, 2017 · 4 comments

No repeal for 'Obamacare' — a humiliating defeat for Trump

March 24, 2017 · 39 comments

Downtown fans try to process 'ridiculously shocking' KU loss in Elite Eight

March 25, 2017 · 4 comments

First responders paid more than $2 million in overtime for 2015 and 2016; department heads say they're short on staff

March 27, 2017 · 4 comments

Letter to the editor: Yard concerns

March 25, 2017 · 10 comments

Tom Keegan: Despite finale, Devonté Graham one of many winners for KU

March 26, 2017 · 9 comments