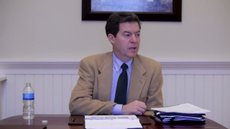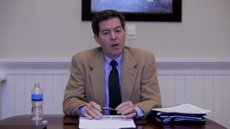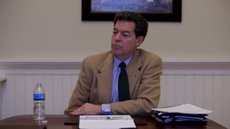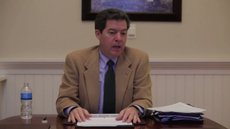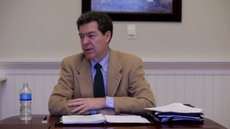 Photo Gallery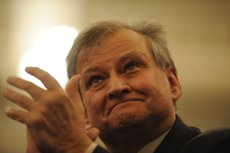 State of the State address: Sam Brownback
Photo Gallery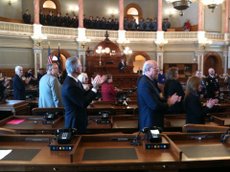 Governor Sam Brownback's inauguration
Photos from Kansas Gov. Sam Brownback's inauguration on Monday, Jan. 10, 2011.
01:31 p.m., March 26, 2015 Updated 10:52 p.m.
Plaintiffs in an ongoing school finance case asked a three-judge panel in Topeka on Thursday to block implementation of a new school funding plan that Gov. Sam Brownback signed into law Wednesday. By Peter Hancock
08:38 a.m., March 12, 2015 Updated 10:56 p.m.
After several days of intense arm-twisting, Republican leaders in the Kansas House mustered enough votes Thursday to advance a bill that makes sweeping changes to the way the state funds its public schools. The Lawrence school district stands to lose about $1.6 million in state funding under the plan. A final vote is expected Friday. By Peter Hancock
Associated Press
08:45 a.m., March 11, 2015 Updated 10:43 p.m.
After tough questioning at the committee stage, Kansas Gov. Sam Brownback's appointee to the Court of Appeals faces her final confirmation vote before the Senate Wednesday.
John Hanna, Associated Press
March 9, 2015
Top Republican legislators in Kansas are hearing plenty of criticism of their proposal to overhaul how the state distributes aid to public schools, and they're likely to keep hearing it this week.
Associated Press
08:10 a.m., March 6, 2015 Updated 10:41 p.m.
A lobbyist who used to work as Gov. Sam Brownback's chief of staff is defending his confrontation with a Topeka teacher he claims was unprofessional in referencing the governor in her speech at a Model UN competition.
Associated Press
08:57 a.m., March 5, 2015 Updated 10:27 p.m.
06:26 p.m., March 4, 2015 Updated 10:41 p.m.
Gov. Sam Brownback suggested Wednesday that he may be open to the possibility of expanding Medicaid under the Affordable Care Act, although he still has strong reservations. His comments to a group of insurance agents came as the Kansas House is preparing to hold hearings on at least two Medicaid expansion proposals. By Peter Hancock
Associated Press
04:29 p.m., March 4, 2015 Updated 10:46 p.m.
Kansas Gov. Sam Brownback touted his income tax policies Wednesday during a visit to Missouri's capital city, telling Republican legislators and business groups there that "the seeds of growth" are starting to sprout in his state despite a projected budget shortfall approaching $600 million.
Associated Press
08:45 a.m., March 4, 2015 Updated 10:33 p.m.
Republican Gov. Sam Brownback's appointee to the Kansas Court of Appeals got a chilly reception Wednesday at her first confirmation hearing before the Senate Judiciary Committee.
Associated Press
06:40 p.m., February 27, 2015 Updated 10:38 p.m.
Kansas collected $22 million more in taxes than expected this month, and Republican Gov. Sam Brownback and a top aide said Friday that it's a sign of economic growth. Even with the unanticipated windfall for the month reported by the state Department of Revenue, the state's tax collections for the past eight months are running slightly behind expectations. Also, it doesn't solve the state's budget problems, with a shortfall projected at nearly $600 million for the fiscal year beginning in July before the latest report.
Associated Press
February 26, 2015
Kansas senators have expressed skepticism over the usefulness of Gov. Sam Brownback's Rural Opportunity Zones program.
Associated Press
01:37 p.m., February 23, 2015 Updated 10:21 p.m.
February 21, 2015
As the mid-point of the legislative session approaches, Kansas lawmakers will turn their focus to measures that could bring big changes to the Kansas court system. Two constitutional amendments have already advanced that would change the way Supreme Court justices are chosen. Another would lower the mandatory retirement age for judges, automatically removing several sitting judges from the bench. By Peter Hancock
John Hanna, Associated Press
February 8, 2015
Kansas voters who re-elected a Republican governor known for aggressive tax cutting are learning that the state won't solve its serious budget problems without putting a normally sacrosanct asset in the crosshairs — its state-of-the-art highway system.
Associated Press
08:03 a.m., February 6, 2015 Updated 10:47 p.m.
Prev Next

Find more businesses on Marketplace
Arts & Entertainment · Bars · Theatres · Restaurants · Coffeehouses · Libraries · Antiques · Services