General Election — November 4, 2008
General Election — Ballot measures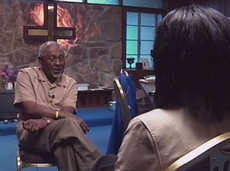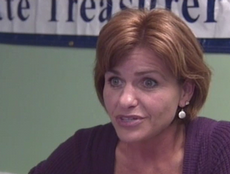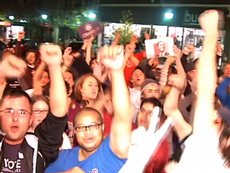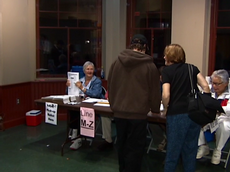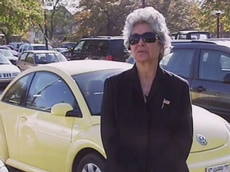 Chats
05:54 p.m., February 10, 2015 Updated 09:57 p.m.
With the added security, visitors and spectacle of President Barack Obama's visit to Lawrence last month, local law enforcement departments and emergency services racked up a few bills, officials said.
September 3, 2013
With a month to go before the launch of a major portion of the Affordable Care Act, Gov. Sam Brownback remains opposed to the law—even as some other Republican governors have been softening their opposition and even begrudgingly accepting the new health insurance program in their states. By Scott Rothschild
December 25, 2012
Suspect caught in Buford Watson Park after abandoning motorcycle and trying t flee on foot. By Peter Hancock
December 19, 2012
The Kansas Board of Regents on Wednesday approved a 2.5 percent increase for room and board at Kansas University. By Scott Rothschild.
October 25, 2012
October 11, 2012
Former Kansas Department of Transportation Secretary Deb Miller on Thursday said that state Rep. Anthony Brown, R-Eudora, was not involved in helping secure safety improvements along Kansas Highway 10.
August 17, 2012
Democrat Tobias Schlingensiepen, who is challenging U.S. Rep. Lynn Jenkins, R-Topeka, usually gets applause when he says that the 2nd Congressional District "needs a voice, not an echo."
August 1, 2012
Rep. Anthony Brown and J.C. Tellefson think the newly drawn Kansas Senate 3rd District needs new blood and hope to unseat Democratic Sen. Tom Holland of Baldwin City.

KU

hoops coach learns that Barack Obama is 'huge basketball fan'
By Gary Bedore
04:12 p.m., December 6, 2011 Updated 02:44 a.m.
Kansas University basketball coach Bill Self met with President Barack Obama at a meet-and-greet session before the President's speech on Tuesday at Osawatomie High School.
July 28, 2011
An attorney for U.S. Bank last Friday filed a civil suit seeking a mortgage foreclosure on the west Lawrence home of Douglas County Sheriff Ken McGovern, according to Douglas County District Court records.
By Shaun Hittle
July 19, 2011
Douglas County officials looked at options several years ago to regulate prices, but couldn't come up with anything that wouldn't violate the federal law. But county officials says he would be receptive to options that would set standard prices.
The Washington Post
August 29, 2010
Secretary of State Hillary Rodham Clinton serves as further proof that women do not have to kowtow to expectations, rules of thumb or other quietly bullying cultural assumptions. She is a role model for women who are past the ingenue phase of their lives. She is making a fashion statement.
Staff reports
July 14, 2010
Douglas County prosecutors have charged a 20-year-old woman with falsely reporting a crime in connection with an April incident that led to chaos at Kansas University's largest residence hall.
Former school board member Linda Robinson to seek House seat
11:33 a.m., April 13, 2010 Updated 01:09 p.m.
By Frederic J. Frommer- Associated Press Writer
April 3, 2010
One hundred years ago this month, a rotund right-hander, President William Howard Taft, started a baseball tradition by throwing out the ceremonial first pitch at the Washington season opener. On Monday, the Nationals turn to a svelte southpaw, President Barack Obama, to make his Nationals Park debut.
Prev Next