An outbreak of H1N1 Swine Flu was reported in Mexico in April 2009. By the end of May, it had spread across the U.S., with all 50 states reporting cases. In June, the World Health Organization declared the outbreak to be a pandemic, although it notes that most cases are only moderately severe. In Lawrence and across Kansas, the first non-border state to report anyone sick with swine flu, residents are taking precautions to keep from becoming sick.
---

Track flu data from state and federal public health agencies.
Walk-in immunizations
The Lawrence-Douglas County Health Department is offering the H1N1 vaccine on a walk-in basis during clinic hours and during the lunch hour on the first floor of the Community Health Facility, 200 Maine. Those hours are: 8:30 a.m. to 4:30 p.m. Monday through Friday, except it opens at 9:30 a.m. Tuesdays and is open until 8 p.m. Mondays.
Information from the CDC
Reader poll
Did you know?
Some basic facts about swine flu, according to the CDC, WHO and KDHE:
The first novel H1N1 patient in the United States was confirmed by laboratory testing at CDC on April 15, 2009.
The seasonal flu vaccine will not protect against the 2009 H1N1 flu.
Twenty-four Kansans have died because of swine flu.
In Kansas, the youngest person to die from H1N1 was 6 and the oldest was 75.
It is estimated that 22 million people in the United States had been infected with H1N1.
As of Nov. 29, more than 207 countries had reported laboratory confirmed cases, including at least 8,768 deaths.
Persons with H1N1 flu virus infection should be considered potentially contagious (able to spread disease) for up to 7 days after illness onset.
Since Sept. 26, there have been 352 influenza/pneumonia-related deaths reported in Kansas. Fifteen of those — 4.2 percent — involved H1N1.
Only three of the Kansas' 24 H1N1-related deaths have been people who are 65 or older.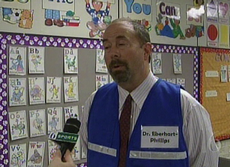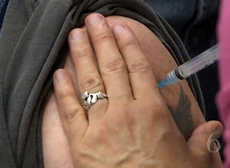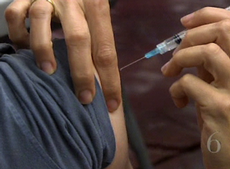 Top stories
By Karrey Britt,

December 18, 2009
Staff reports,

December 10, 2009
By Karrey Britt,

November 10, 2009
Staff reports,

November 6, 2009
Supply of swine flu shots to soon catch up with demand
Associated Press,

November 2, 2009
More Swine Flu Pandemic
Prev Next