Question or story idea?
We'd love to hear your ideas and comments. Login to submit.
My Cancer, My Story features
Jamie Kelley is a husband, a father, a best friend, a hard worker, an outdoorsman, an adventurer and a survivor. He recently celebrated his seventh year in remission from leukemia — after being told in 2001 that he had just a 15 percent chance to live.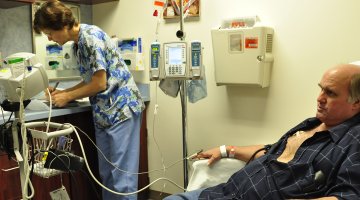 "I'm not fighting cancer. I suppose when you start fighting cancer that's the time it wants to kill you, wants to take your life from you. Then the fight's on. Me, I'm just being treated for cancer; I'm not fighting cancer."
David Brooks discusses his life since his cancer diagnosis in 2004.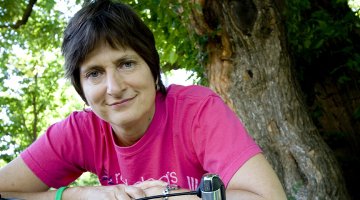 Marilyn Hull sits in her favorite chair. And she talks about breast cancer.
In June 2007, Richard Brown felt a protrusion on his shin that was becoming more and more tender to the touch.
More My Cancer, My Story
Prev Next