Lawrence was a focal point for the debate in the Statehouse about banning the active ingredient in an herbal substance known as K2.
In November 2009, law enforcement from Johnson County began speaking out against K2, which some say produces a marijuana-like high when smoked. K2 was sold at the Lawrence store Sacred Journey.
After prompting from law enforcement, including Douglas County Sheriff Ken McGovern, bills that banned the ingredients in K2, described as "synthetic cannabinoids," were approved by the Kansas Legislature and signed by the governor.
---
Sacred Journey closes for most of day
By Janet Reid
01:46 p.m., June 10, 2010 Updated 08:08 p.m.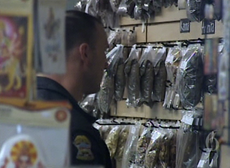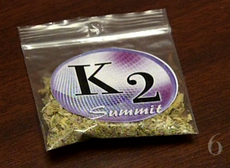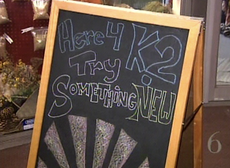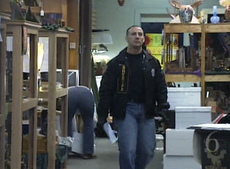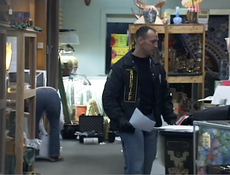 Top stories
More K2 Debate
By Karen Dillon
05:08 p.m., March 23, 2015 Updated 10:42 p.m.
A Lawrence man who helped create a global market for synthetic marijuana and other designer drugs was sentenced Monday to seven years in federal prison.
By Shaun Hittle
April 3, 2013
A trio of Kansas men, including a father and son from Tonganoxie and Lawrence, were indicted Wednesday in federal court on a variety of drug charges related to the sale of the now-banned synthetic marijuana product known as "K2." By Shaun Hittle
By Shaun Hittle
September 2, 2012
In decades of long-distance drives through the Midwest, Gary Conti, a retired Oklahoma State University professor, has avoided his share of potential accidents. Like any driver with enough miles under his or her belt, Conti has had to swerve or stop to avoid a collision with a deer or another animal darting across the road. But it never had been a person.
By Shaun Hittle
September 2, 2012
State and local law enforcement have recently taken on a larger role in seeking out manufacturers and distributors of synthetic drugs.
Associated Press
August 7, 2012
By Shaun Hittle
March 18, 2012
The Drug Enforcement Administration has extended a ban for six months on five chemicals found in the smokeable herbal blend known as "K2" or "Spice."
May 18, 2011
Jim Salter and Jim Suhr - Associated Press
April 7, 2011
Until he tried a marijuana look-alike product called "K2," David Rozga's most dubious decision was getting a Green Bay Packers tattoo on his shoulder.
January 6, 2011
Jefferson County Attorney Caleb Stegall has re-filed criminal charges against a Lawrence man who owns a botanical plant distribution warehouse that has been at the center of the state's K2 controversy.
Local store owners, law enforcement haven't seen the substitutes yet
By Shaun Hittle
September 17, 2010
"K2" is back. Well, kind of. The smokable synthetic substance that produces a marijuana-like high was outlawed in Kansas and a dozen other states this year. But crafty chemists have been able to alter the chemical components enough to create legal substitutes, which go by such names as "Heaven Scent," "K3" or "Syn."
Associated Press
February 17, 2010
There may be nothing like the real thing, but some industrious marijuana users have seized on an obscure but easily accessible substance that mimics the drug's effects on the brain—creating a popular trade in legal dope that has stymied law enforcement authoritiesThe users are buying a product known as K2 — or "Spice," Genie" and "Zohai" — that is commonly sold in headshops as incense.
Prev Next