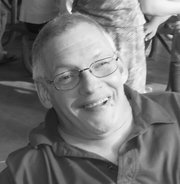 Lawrence homicides since July 2013
July 17, 2013 –
Brittny Marie Adams, of Topeka, shoots Gary Eden, of Lawrence.
Nov. 5, 2013 –
Larry Hopkins shoots ailing wife, Margaret Hopkins.
Dec. 25, 2013 –
Marci Cully stabs boyfriend, Wayne Francisco, on Christmas morning.
Jan. 17, 2014 –
Sarah Brooke Gonzales McLinn is accused of slaying Harold M. Sasko.
March 10, 2014 –
Dustin Walker and Archie Robinson are accused of shooting Patrick Roberts in Cedarwood apartments.
May 11, 2014 –
Mother's Day shooting of Charles T. Brockman at apartment complex.
July 26, 2014 –
Angelica Kulp suspected in Christine Kaplan's death at Kaplan's home in the 1100 block of New York Street.
Sept. 12, 2014 –
Vance "Van" Moulton is found dead in his Prairie Ridge Place apartment. Ronald Eugene Heskett is arrested on suspicion of first-degree murder in connection with the death. Nov. 9, 2014 –
Justina Altamirano Mosso killed at Cedarwood apartments.
One man was charged Wednesday in connection with a September homicide, while a suspicious death on Sunday has produced no arrest or identification of the victim.
Prosecutors charged Ronald Eugene Heskett, 48, of Eudora, with first-degree murder in connection with the death of 65-year-old Vance "Van" Moulton on Sept. 12 in Moulton's residence at Prairie Ridge Place Apartments, 2424 Melrose Lane.
Cheryl Wright Kunard, assistant to Douglas County District Attorney Charles Branson, said Wednesday that Heskett was a heath care attendant for Moulton, who had cerebral palsy.
Neighbors told the Journal-World Tuesday that police had been asking residents about Moulton's health care attendants.
The investigation into Moulton's death had been underway for nearly two months before Heskett was booked into the Douglas County Jail on Monday. When Moulton's body was first discovered around 10:15 a.m. Sept. 12, Lawrence police were unsure whether the death was a suicide or homicide, Lawrence Police Department spokesman Sgt. Trent McKinley said this week.
After investigation, police submitted the case to the district attorney's office and a judge issued a warrant for Heskett's arrest, McKinley said.
Douglas County District Court Judge Pro Tem James George set Heskett's bail at $500,000. Heskett will make his next court appearance Tuesday.
Lawrence police continue to investigate the suspicious death of a woman whose body was found in her home Sunday in a setting that "indicates a violent incident occurred inside the apartment," McKinley said.
Police discovered a dead woman in her residence at Cedarwood Apartments, 2411 Cedarwood Ave. Police suspect the woman died of a homicide because of the condition of the apartment, McKinley said.
As of Wednesday evening, no arrests have been made, McKinley said, and police have not identified the victim.
The Cedarwood death and Moulton's would be the eighth and ninth homicides in Lawrence since July 2013.
Copyright 2017 The Lawrence Journal-World. All rights reserved. This material may not be published, broadcast, rewritten or redistributed. We strive to uphold our values for every story published.