Just because college students have vacated Lawrence doesn't mean the city won't be coming to life with summer events. Check out some of Lawrence's upcoming events, concerts and festivals to help escape or keep your mind off the splintering hot days.
Dar Williams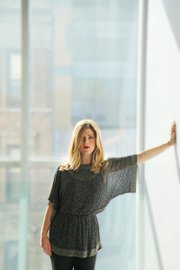 Renowned pop-folk singer-songwriter Dar Williams is touring to celebrate the 20th anniversary of her debut album, "The Honesty Room." Williams will take the Liberty Hall (644 Massachusetts St.) stage on June 11 and perform present-day renditions of the 13 album tracks, performed in its entirety for since the release.
Williams' songwriting and performing style are often compared to Joni Mitchell and Joan Baez. She self-released several cassettes before her proper independent debut album in 1993 to make some waves in the art scene of Northampton, Mass. Her soprano vocals and honest, intriguing songwriting got the attention of Razor and Tie Records just two years for a reissue of "The Honesty Room," and a career-long relationship with the label. It went on to become a top-selling independent folk album of the year.
Williams will be joined by Lucy Wainwright Roche (daughter of 2010 Grammy-winner Loudon Wainwright III and Suzzy Roche and half-sister of Rufus and Martha Wainwright) at Liberty Hall.
Conor Oberst
Conor Oberst is only 34 and has already released 20 full-length albums. His latest solo project, "Upside Down Mountain," was released this year. His main project serving as frontman for indie-folk-rock outfit Bright Eyes, Oberst put time in several other bands including Commander Venus, Norman Bailer (early version of The Faint), Desaparecidos and Monsters of Folk. The Nebraskan native storytelling mastermind is known to be an influential shaper of an intimate side of indie rock.
Touring to support "Mountain," Oberst's set at The Bottleneck, 737 New Hampshire St., on July 3 will be backed by Dawes, who will also serve as opening act. An emotionally charged and focused lyricist, Oberst took a conversational approach to this solo album, leaving his cryptic days on final Bright Eyes album. In his writing, Oberst continues to document the highs and lows of his adolescence on the way to maturity.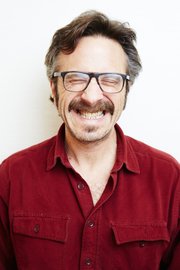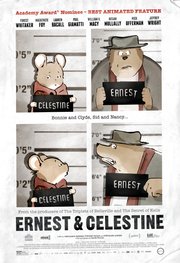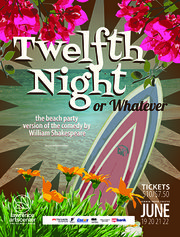 Other events
• Lawrence Civic Choir presents: On Broadway! A Cabaret, 8 p.m. June 6, Liberty Hall
• Kelley Hunt "The Beautiful Bones" release show and benefit for Just Food, 6:30 p.m. June 7, the Granada
• Guided by Voices, 9 p.m. June 18, the Granada
• 34th annual St. John's Mexican Fiesta, June 20-21, St. John the Evangelist Church, 1234 Kentucky St.
• 55th annual Downtown Lawrence Sidewalk Sale, July 17, sun-up to sundown, downtown Lawrence
• Tall Grass Deep Water, July 11-Aug. 23 (Insight Arts Talk at 7 p.m. July 17; reception July 25), Lawrence Arts Center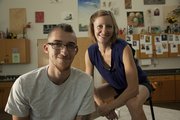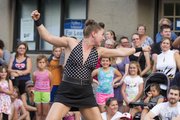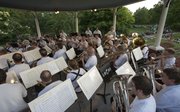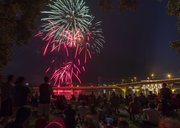 Free State Festival
For the first time, the Free State Film Festival has dropped "film" from its title and expanded into a five-day extravaganza June 25-29 to celebrate film, music, art and ideas. The Free State Festival will host guest artists, curators and panelists in mediums of cinema, music and visual and performing arts. Themes for this year's discussions is the relationship between music and film, as well as the centennial anniversary of William S. Burroughs.
Marc Maron will kick off the festival with a talk at 8 p.m. June 24. Other notable guests and events include: NPR contributor Kevin Kling, who will take part in a story slam June 26; a film screening, Q&A; and concert featuring musician Johnny Winter; KPR's Cinema A Go-Go; and performances by Quixotic, Drakkar Sauna, Olassa, Oils and Your Friend.
Digital art installations will pop up in surprising places after dark throughout downtown Lawrence and east of Ninth Street. Arts Center artist-in-residence Luke DuBois will create and curate outdoor light art projections.
For full schedule of events and tickets, go to freestatefilmfest.com.
Summer Youth Theater
This summer's theme for young actors in training at the Lawrence Arts Center's Summer Youth Theater is British Invasion.
Four shows will take the main stage in June and July; the first put on by Junior Players (third through eighth grade) is Disney's "Peter Pan Jr" June 12-14.
Shakespeare's "Twelfth Night" will be performed by Senior Players (eighth- through 12th-grade students). This beach party version of the Victorian comedy explores the shipwrecked Viola's path to love and happiness featuring classic Shakespearean themes of jealousy and the madness of love, as well as happenstances of cross-dressing, duels and many misunderstandings. This show will run June 19-22.
The Junior Players will perform an adaptation of J.R.R. Tolkien's classic "The Hobbit" July 17-19. This show will follow the reluctant journey of Bilbo Baggins as he travels with a group of dwarfs to reclaim a treasure from the dragon Smaug.
The last Summer Youth Theater production will be the award-winning Broadway musical "Spamalot," inspired by "Monty Python and the Holy Grail." Paying homage to the classic film, this comedic production will feature a line of beautiful dancing girls, a flatulent Frenchmen, the Knights who say "Ni" and killer rabbits. This Senior Player production runs July 24-27.
Waggle Dance exhibition
Lawrence Arts Center ceramics artist-in-residence Kyla Strid parallels the waggle dance of bees with her wanderlust lifestyle to make ceramic pots for an upcoming exhibit at the Arts Center that opens June 27 and runs through July 25. Born and raised in Anchorage, Alaska, Strid uses daily experiences in her travel life in her work, as well as the places, people, plants, books, conversations, foods or insects encountered in her changing environments.
During her residence, she has been teaching community ceramics classes at the Arts Center and exploring the notions of home as an emotional space.
The King and I
Theatre Lawrence is ending its 2014 season with Rodgers and Hammerstein's "The King and I" June 13-29.
Based on the 1944 novel "Anna and the King of Siam" by Margaret Landon, the musical follows English widow Anna and her young son as they arrive at the royal palace in Bangkok to tutor the king's children and wives. Despite their stark differences, Anna and the king come to respect each other.
For tickets, visit theatrelawrence.com.
Lawrence Busker Festival
The buskers are back. Now in its fifth year, the streets of downtown Lawrence will fill with all kinds of entertainers from Aug. 22-24.
Featuring both local and international performers, the event includes magicians, strong women, sword-swallowers, human statues and more. Currently scheduled to perform this year are Michael Trautman, a master of ping pong manipulation; USA Break Dancers, who incorporate acrobatics, hilarity and hot dance moves; local street musician Tyler Gregory; and Miss Conception and the KC Tribe of Vibe.
Go to lawrencebuskerfest.com for complete list of acts, and check back closer to the festival for a forthcoming schedule.
Summer Concert Series
The Summer Concert Series is a tradition that the Lawrence City Band has kept going since the 1850s. Kicking off its season Wednesday, the band will gather in the William Kelly Bandstand in South Park to put on outdoor concerts every Wednesday throughout the summer.
This summer's concert dates and themes include: "An Exciting New Season in the Park" on Wednesday; "Classics for a Summer Evening" on June 11; "The Musical Legacy — Midwestern Music Camp" June 18;Annual Children's Concert" on June 25; "Celebrating America — An American Holiday" July 2; "The Season's Grand Finale" on July 16 As in past years, the final concert includes a performance of Tchaikovsky's "1812 Overture."
In the event of inclement weather, the concerts will be held in room 130 in Murphy Hall on the Kansas University campus.
City of Lawrence fireworks display
Starting at 5 p.m. on the Fourth of July, Watson Park will come alive with a festival featuring food from local restaurants, children's activities and live music. This year in the small gazebo, there will be theatrical, magical, acoustic and poetic performances, says event organizer Jay Wachs. On a large main stage, six local bands (to be announced) will play 45-minute outdoor sets, with short musical theater acts between sets. Throughout the park, several surprise street performers will engage the public.
This year there will be more seating for adults to sit back and enjoy the evening before watching the fireworks shoot off around 9:45 p.m. from the levee behind Johnny's Tavern in North Lawrence.
Copyright 2018 The Lawrence Journal-World. All rights reserved. This material may not be published, broadcast, rewritten or redistributed. We strive to uphold our values for every story published.