Contact KU and higher ed reporter Sara Shepherd
Have a tip or story idea?
---
More stories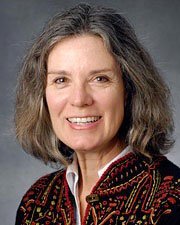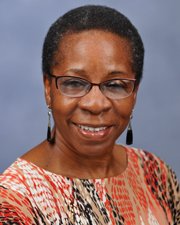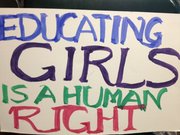 The region of Nigeria where Boko Haram militants have become a terrifying part of daily life, most recently by kidnapping more than 250 girls from a school in the village of Chibok, was also once home to Nana Asma'u, a princess, poet and scholar who taught other women about Islam.
To Beverly Mack, a Kansas University professor of African and African American studies, Asma'u represents everything Boko Haram fears as they see girls and young women becoming educated.
In the 19th century Asma'u composed poems to help women learn the Koran as well as historical narratives and other scholarly works. Mack, who spent years translating the works of Asma'u, notes that there is nothing historically exceptional about the woman.
"This is what Islam demands," Mack said. "There is equality, and there is the pursuit of knowledge."
That sentiment is obviously lost on the members of Boko Haram, an Islamist extremist group that has waged a five-year insurgency in Nigeria, killing dozens of civilians.
The recent kidnapping of hundreds of girls from a school in Chibok, Nigeria, has provoked international outrage. Among Nigerians, it has fueled a growing sense of disgust toward their own government, which was slow to act or release information until protests broke out and international pressure mounted, partly through a social media campaign.
Omofolabo Ajayi-Soyinka, a KU professor of theatre and women, gender and sexuality studies, said Nigerian President Goodluck Jonathan had lost legitimacy with Nigerians long ago. She hopes the public fury over the kidnappings can be turned into political action to reform a corrupt government.
"The movement, 'bring our girls home,' started in the south, with rallies organized by southern women, and now the affected mothers have found a platform," said Ajayi-Soyinka, who grew up in southern Nigeria. "They see, yes, it is possible to get out. It is possible to talk about our daughters. Openly, they are marching."
Some see the kidnappings as a brutal expression of the dogma of Boko Haram, whose name means "Western education is forbidden." Mack is even less generous in her assessment of the group. "They're just criminals," she said. "It's all about power, and it's all about ego."
When Ajayi-Soyinka first learned of the kidnappings, she was stunned and outraged. "I said, 'My goodness, what's going on? How is this possible, in broad daylight?'" When she saw women across Nigeria protesting to raise awareness for the kidnapped school girls, she decided she needed to join them.
The day before Mother's Day, Ajayi-Soyinka, Mack and colleagues staged a demonstration in downtown Lawrence, marching from the Lawrence Arts Center to Massachusetts Street.
With signs bearing slogans such as "Boko Haram is not for Islam" and "Educating girls is a human right," the group tried to sever any connection in the public consciousness between Islam and Boko Haram's extremist actions and dogma.
From across the world Mack and Ajayi-Soyinka are doing everything they can to defy Boko Haram. They also worry about the kidnappings' impact and the chilling effect for female Nigerians seeking an education.
"The people who most need an education will be the most easily scared away from it," Mack said. "The big question is: What is it Boko Haram doesn't want them to learn?"
The answer? "That women are equal," she said.
Copyright 2017 The Lawrence Journal-World. All rights reserved. This material may not be published, broadcast, rewritten or redistributed. We strive to uphold our values for every story published.