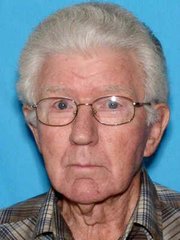 Deputies confirm that Mr. Cranwell was located in Butler County, Kan., near the city of El Dorado. He is uninjured and arrangements are being made for him to be reunited with his family.
El Dorado is nearly two hours southwest of Douglas County.
An Operation 100 News report.
Copyright 2018 The Lawrence Journal-World. All rights reserved. This material may not be published, broadcast, rewritten or redistributed. We strive to uphold our values for every story published.