Contact KU and higher ed reporter Sara Shepherd
Have a tip or story idea?
---
More stories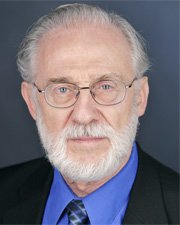 Honoring Richard Reber
What: Swarthout Recital Decommissioning Concert, featuring KU faculty artists and honoring the retirement of KU piano professor Richard Reber
When: 5:30 p.m. May 15
Where: Swarthout Recital Hall
After a half century at Kansas University, piano professor Richard Reber announced his retirement after this school year.
Reber joined the School of Music faculty in 1964 after studying music theory and piano at the Eastman School of Music at the University of Rochester in New York.
While at Eastman, Reber won a piano teaching fellowship, and in 1962 he won a Fulbright Scholarship to study at the Academy of Music in Vienna, where he studied under a protege of famous German composer and pianist Emil von Sauer.
At KU, Reber taught private piano, piano literature and doctoral seminars in performance, research and pedagogy. He also served as director of the school's Piano Division for a total 19 years.
"I will miss working with the students in their private piano studies," Reber said in a statement. "The success of my students in each of their endeavors has always been my greatest reward."
During his time at KU, Reber was also active as a recitalist, lecturer and adjudicator throughout the United States, Europe, Asia and Central America.
KU said Reber is known as an "outstanding lecture-recitalist in the field of 20th century piano music as well as the traditional repertoire." In artist-in-resident programs, he has worked with other well-known composers such as Aaron Copland, Elliot Schwartz and George Crumb.
He has also served as a featured presenter and guest artist for the College Music Society, The American Matthay Association, The Mannheimer Piano Festival Association and the Music Teachers' National Association.
KU will honor Reber's career and retirement at the Swarthout Recital Decommissioning Concert at 5:30 p.m. Thursday in Swarthout Recital Hall. The concert will feature KU faculty artists, including Reber. Admission is free and open to the public.
Copyright 2018 The Lawrence Journal-World. All rights reserved. This material may not be published, broadcast, rewritten or redistributed. We strive to uphold our values for every story published.