The GaDuGi SafeCenter, a local sexual violence support agency, announced Chrissy Heikkila will take over as executive director.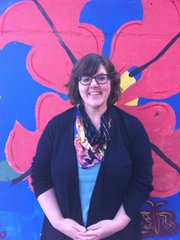 According to a news release, the center's board of directors unanimously approved Heikkila to replace Sarah Jane Russell, who served as executive director for 26 years.
A native of Great Bend, Heikkila has worked at the agency since 2009. She is a Kansas University graduate and is currently working toward a master's degree at Fort Hays State University, according to the release.
The GaDuGi SafeCenter provides free support services to those affected by sexual violence in Douglas, Jefferson and Franklin counties.
Copyright 2018 The Lawrence Journal-World. All rights reserved. This material may not be published, broadcast, rewritten or redistributed. We strive to uphold our values for every story published.