Contact KU and higher ed reporter Sara Shepherd
Have a tip or story idea?
---
More stories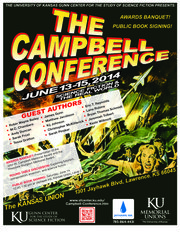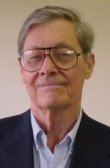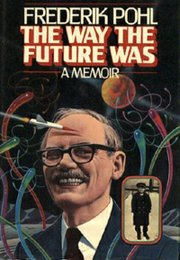 Throughout their long careers in science fiction, James Gunn and Frederik Pohl had a running joke about the "endless convention."
Gunn, a Kansas University professor emeritus of English and founding director of KU's Gunn Center for the Study of Science Fiction, actually met Pohl at a convention in Chicago. There, they formed a friendship and professional relationship that would last much of their adult lives.
As Gunn tells it, Pohl, who was involved in the sci-fi trade in one way or another from his teenage years in the 1930s to his death in 2013, often said, "Science fiction conventions never end; they just adjourn to another location."
It can seem that way, given the proliferation of science fiction conferences in the U.S. But one convention in particular, which Gunn founded at KU, brought the two writers together in Lawrence, along with other luminaries of the science fiction world, nearly every year since 1979.
With Pohl's death last year, much of the 2014 Campbell Conference, which kicked off on Friday and wrapped up Sunday, was devoted to discussing the Pohl's legacy and life. As with every year, the conference also brought in dozens of other writers, editors and readers to talk about the craft of science fiction.
Among them was author Sarah Pinsker, who won this year's Theodore Sturgeon Memorial Award for her short story "In Joy, Knowing the Abyss," from the July 2013 issue of Strange Horizons.
The award, established by Gunn and the heirs of famed science fiction writer Theodore Sturgeon, is presented every year at the Campbell Conference together with the John W. Campbell Award, named after the longtime editor of Astounding Fiction magazine and awarded for science fiction novels. This year's Campbell Award went to Marcel Theroux, who won for his novel "Strange Bodies."
On Sunday at the Kansas Union, over coffee, tea and pastries, Pinsker gave a reading of a recently published short story and fielded questions from conference-goers about her work as part of a "meet the authors" event.
The weekend also included a roundtable discussion of the relationship between science fiction and reality, a viewing and discussion of the film "Confederate States of America" and the traditional "Science Fiction Sunday," hosted by the family of Larry Martin, a KU paleontologist who died in 2013.
Often throughout the weekend the conversation turned back to Pohl. Attending this year's Campbell Conference was Elizabeth Anne Hull, a writer, editor and professor who was married to Pohl when he died.
Being the wife to a literary star came with its advantages, but Hull said also that "there's something kind of strange to being an appendage of a great man." Still, she greatly admired his intelligence and frequently helped him edit and think about projects.
This weekend there was no getting away from the bigness of Pohl's work. The writer, who was a regular visitor to the Campbell Conference until he was too sick to attend, cast a long shadow over the events.
"We grew old together, Fred and me, and science fiction too," Gunn said. "Maybe at the next convention, we'll convene in an alternate universe."
Copyright 2018 The Lawrence Journal-World. All rights reserved. This material may not be published, broadcast, rewritten or redistributed. We strive to uphold our values for every story published.