Contact KU and higher ed reporter Sara Shepherd
Have a tip or story idea?
---
More stories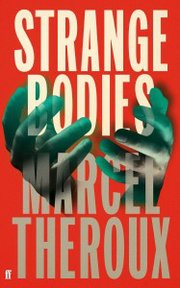 Kansas University has announced this year's winners for science fiction awards presented during the annual Campbell Conference at KU.
Sarah Pinsker won the Theodore Sturgeon Memorial Award for her short story "In Joy, Knowing the Abyss," from the July 2013 issue of Strange Horizons.
Marcel Theroux won the John W. Campbell Award for his novel "Strange Bodies," published by Faber & Faber/Farrar, Straus, and Giroux.
The winners were announced Thursday by Christopher McKitterick, director of KU's Gunn Center for the Study of Science Fiction and one of the conference's hosts. This weekend's conference will include an awards banquet with the writers on Friday.
James Gunn, the founding director of the Gunn Center for the Study of Science Fiction, established the Sturgeon Award in 1987 together with science fiction writer Theodore Sturgeon's heirs.
Writers and critics Harry Harrison and Brian W. Aldiss created the Campbell award for science fiction novels to honor John Campbell, famed former editor of Astounding Fiction magazine, later renamed Analog.
For more information on the awards and conference, go to http://www.sfcenter.ku.edu/campbell-conference.htm
Copyright 2018 The Lawrence Journal-World. All rights reserved. This material may not be published, broadcast, rewritten or redistributed. We strive to uphold our values for every story published.