The two suspects arrested in connection with the Memorial Day shooting on Highway 59 were formally read charges of first-degree attempted murder in District Court on Wednesday.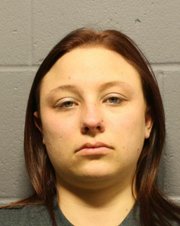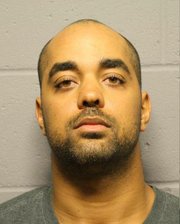 Brittany Nicole Smith, 22, of Eudora, and Edward Joseph "E.J." Parker, 25, of Lawrence, appeared in front of District Judge Kay Huff via video. Huff set Smith's bond for $75,000 and Parker's for $150,000.
Both remained in Douglas County jail Wednesday evening. Their next court appearances are scheduled for June 10.
According to the Douglas County Sheriff's Office, Skylar L. Workman, 24, of Lawrence, suffered gunshot wounds after driving along Highway 59 south of Lawrence on May 26. After phoning 911, he was flown to Stormont Vail Hospital in Topeka, where he is recovering.
Copyright 2018 The Lawrence Journal-World. All rights reserved. This material may not be published, broadcast, rewritten or redistributed. We strive to uphold our values for every story published.