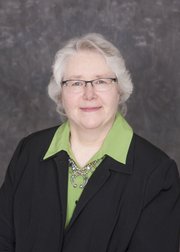 • Applications for the 2015 Leadership Lawrence class, which focuses on leadership training, are now available. The class includes daylong programs once a month. Tuition is $1,350 and limited scholarships are available to those who apply. Applications for Leadership Lawrence are due by Aug. 6 and can be downloaded at www.lawrencechamber.com/programs/leadership-lawrence. The due date for Gavin Smith Scholarship applications is July 24.
• The National Association of Counties recognized Douglas County with a 2014 Achievement Award for its Sustainability & Energy-Savings Reinvestment Fund project. SESRF was created in 2011 to save energy and reduce costs. Between 2009 and 2013, Douglas County reduced energy use by 17 percent, avoiding $144,106 in expenses.
• The Kansas Board of Accountancy announced that Hayley Doll, of Lawrence, was one of 29 candidates to pass the CPA examination during the April-May window. Passing the exam is the first step in becoming a certified public accountant.
• Tom Kern has resigned as CEO of the Steamboat Springs, Colo., Chamber Resort Association to move to Traverse City, Mich. to be closer to his family, the chamber announced. Kern was the president and CEO of the Lawrence Chamber of Commerce from 2008 to 2011.
• The Douglas County Bank announced the addition of Barbara Braa to the Trust & Investment Management team as vice president and trust officer. Braa is a longtime Douglas County resident with more than 20 years of experience.
• Melissa Holder, an executive assistant at Personalized Brokerage Services in Lawrence, has received the 2014 Kansas Division Member of the Year Award from the International Association of Administrative Professionals. The award recognizes individuals with a commitment to leadership, mentoring, professional development and business efficiencies.
Copyright 2018 The Lawrence Journal-World. All rights reserved. This material may not be published, broadcast, rewritten or redistributed. We strive to uphold our values for every story published.