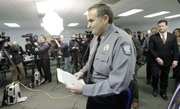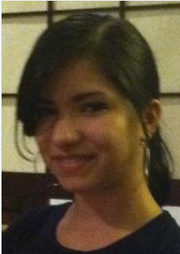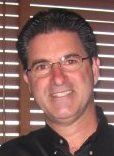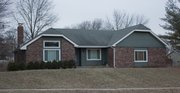 More coverage: Harold Sasko homicide
Timeline
Jan. 14: Friends and family last see Sarah B. Gonzales McLinn and Harold Sasko.
Jan. 17: Police, responding to a report by McLinn's family that McLinn was missing, go to the home on West 26th Street that McLinn and Sasko shared. There they discover Sasko's body. McLinn is missing and so is Sasko's car.
Jan. 18: Eighteen hours after McLinn's disappearance is reported, Lawrence police announce the homicide and disappearance.
Jan. 26: Lawrence detectives confirm presence of McLinn with Sasko's car in Florida. On that morning, before her daughter was reported found, Michelle Gonzales released a statement calling McLinn "a victim" and suggesting that police had told the family the nature of Sasko's injuries indicated whoever killed him could not have acted alone.
Jan. 27: At a news conference, authorities announce first-degree murder charges against McLinn and say she is the sole suspect. McLinn, found in Florida's Everglades National Park, is being held in a federal detention center in Homestead, Fla.
Investigators believe Harold Sasko was unconscious when Sarah B. Gonzales McLinn killed him with an "edged instrument," authorities said Monday during a news conference announcing charges against the Lawrence 19-year-old.
McLinn is charged in Douglas County District Court with one count of first-degree murder in the death of Sasko, the 52-year-old Lawrence man she was living with. Park rangers found McLinn camping in the Florida Everglades Saturday night, and she was in federal custody in that state Monday awaiting extradition to Kansas.
If McLinn waives extradition, she could arrive in Douglas County as early as this week, District Attorney Charles Branson said. If she fights extradition, it could take months.
Branson said authorities think McLinn acted alone in the killing. He said he had not ruled out other possible charges against her but declined to say what those might be.
McLinn's relatives reported her missing after she failed to show up for a family gathering earlier this month. When police went to look for her Jan. 17 at the home she and Sasko shared in the 2900 block of W. 26th Street, officers found Sasko dead from traumatic injuries.
"Both Mr. Sasko's family and Ms. McLinn's family were very, very concerned about the situation," Lawrence police chief Tarik Khatib said. "I'm sure it's shocking to find out that their loved one was a victim of a homicide, and also that their loved one was a potential suspect."
Police did not initially describe McLinn as a suspect but issued a nationwide alert requesting help locating her and the car she was believed to be driving, Khatib said. He said rangers in Everglades National Park found McLinn illegally camping after hours in the car, took her into custody on a federal charge of possession of a controlled substance and contacted Lawrence police.
On Sunday, the Douglas County District Attorney's Office issued a warrant for McLinn's arrest on the murder charge, and police flew to Miami. Khatib said police verified McLinn was uninjured and conducted a preliminary interview, but he declined to elaborate on what that revealed.
Over the weekend, McLinn's mother, Michelle Gonzales, emailed a statement to the Journal-World saying police told relatives that if McLinn were involved in Sasko's death, based on the traumatic injuries he suffered, she could not have acted alone.
"This makes us even more convinced that Sarah is a victim," Gonzales wrote in the statement dated Friday.
However, Khatib and Branson said Monday that investigators do not think anyone else was involved or that McLinn was the victim of any crime.
Evidence at the scene indicated Sasko was "somehow subdued" and not conscious when he was killed, Khatib said, although investigators don't know how that occurred. He said police have the "edged instrument" they think was used to kill Sasko but would not say what the object was.
It will be up to the coroner to determine how long Sasko was dead before police found his body and to complete toxicology tests, Khatib said.
At this point, a motive for the killing is unknown, Khatib said.
"We're still looking at that," he said, adding that more information should come out in the court process.
A dog named Oliver, reported missing along with McLinn, is thought to be at a Florida veterinary office, Khatib said. Authorities will continue to investigate why McLinn headed for Florida, what path she took to get there and more details about her connection to Sasko.
"Some of those relationships we don't know yet," Khatib said. "That's still part of the investigation."
Sasko owned three area CiCi's Pizza franchises, including the Lawrence restaurant, and McLinn previously worked for him in Topeka.
Acquaintances of Sasko have said McLinn moved into his house in 2012. They said she was going through a rough period and that Sasko allowed her to stay there so she could have a stable environment, save money and prepare for college.
Messages to McLinn's sister and a family spokeswoman weren't returned Monday.
Kimberly Qualls, a close friend of Sasko's, said it felt good to have some answers.
"At this point, it's time for us to all grieve and heal and try to find some peace with it," Qualls said. "It's a matter of time and letting this move through the courts."
Now, Qualls said, she will wait for more information.
"As all of this moves forward, we wait to see what the final story is," Qualls said. "We want to know the 'why.'"
Copyright 2018 The Lawrence Journal-World. All rights reserved. This material may not be published, broadcast, rewritten or redistributed. We strive to uphold our values for every story published.