Contact KU and higher ed reporter Sara Shepherd
Have a tip or story idea?
---
More stories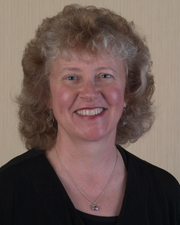 Kansas University has picked Sharon Graham as the interim director for KU Continuing Education.
Graham, currently program associate for the Madison and Lila Self Graduate Fellowship at KU, previously served as associate dean for Continuing Education. She worked with the program in different positions for a total of 18 years, according to KU.
"I'm excited to go back to a terrific organization and help them during this transition," Graham said.
KU announced in November that offices and personnel with Continuing Education, which provides training and education to more than 70,000 people throughout the state, would move from Lawrence to the KU Edwards Campus.
Graham will serve as interim director while the university seeks a replacement for former executive director Fred Pawlicki, who retired this month after serving 21 years at KU.
Graham's appointment will be effective Feb. 3. She will still spend a small portion of her time working with the Self Fellowship program and commute between Lawrence and Edwards, she said.
Cook said in a release that Graham's "knowledge and experience with the department will provide needed continuity of leadership during this transition."
The university hopes to interview candidates for a permanent leader of Continuing Education in March and April and appoint someone to the position by July 1, said Elaine Warren, a spokeswoman for KU Edwards.
Copyright 2018 The Lawrence Journal-World. All rights reserved. This material may not be published, broadcast, rewritten or redistributed. We strive to uphold our values for every story published.