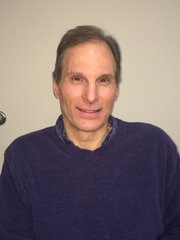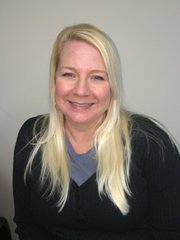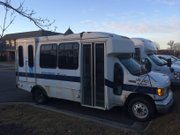 Local nonprofit Independence Inc. has appointed two longtime employees to serve as the new co-directors of the organization.
Jill Enyart and Bob Mikesic will share responsibilities guiding the organization that helps with advocacy, peer support, training, transportation and community education for people with disabilities in Douglas, Jefferson and Franklin counties.
During her 13 years with Independence Inc., Enyart has moved through the positions of case manager, supervisor and chief operating officer before she began as co-director last week.
Mikesic has spent 30 years — nearly his entire career — at Independence Inc., developing programming and advocating for disabled individuals in the area. He also assesses accessibility standards at local businesses, schools and government organizations.
Enyart, who has a background in business, said she and Mikesic have different specialties, making the partnership complementary.
"I have experience in the finances aspect, while Bob has more with services, programming and peer support," Enyart said. "We both have expertise that make this a great working relationship."
While their new positions began Jan. 13, Enyart said the move would not mean much of a change for their personal workloads.
"In such a small company, we've always been involved in all the moving pieces," Enyart said. "In the nonprofit industry, everybody has to be really involved."
On Friday, Enyart and Mikesic will hand over the keys of one of the Independence Inc. wheelchair-accessible vans to the Lawrence Community Shelter. Enyart said the van can seat up to 14 people. She hopes the gift will help the shelter with transportation needs.
"The shelter doesn't currently have an accessible vehicle with a lift or one large enough to fit an entire family," Enyart said. "We're excited to give it to them."
The pair have a few goals for the organization under their tenure: to reach out to rural populations and to increase the number of affordable, accessible housing units in the area.
Still, Mikesic said most importantly, Independence Inc.'s primary objective will continue on with his and Enyart's leadership.
"We will continue to work so people can live on their own in the community they love, independently," Mikesic said.
Copyright 2018 The Lawrence Journal-World. All rights reserved. This material may not be published, broadcast, rewritten or redistributed. We strive to uphold our values for every story published.