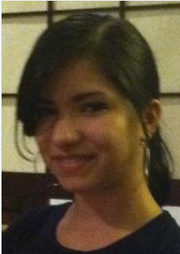 Lawrence police have identified a 52-year-old man whose body was found at his home while police were looking for a missing woman.
Sgt. Trent McKinley said Sunday that officers found the body of Harold M. Sasko, the franchise owner of CiCi's Pizza in Lawrence and Topeka, late Friday night. McKinley said officers went to the house in the 2900 block of West 26th Street in an attempt to locate 19-year-old Sarah Brooke Gonzales McLinn, who has not been seen for several days. Her family reported her missing.
Both McLinn and Sasko are residents of the house, according to McKinley.
McKinley said police have an idea about how the man died but would not release it now. An autopsy was completed Saturday evening, he said.
No suspects have been found in the case, according to McKinley. Police continue to try to locate McLinn and Sasko's vehicle, a dark gray or blue 2008 Nissan Altima with Kansas license number AK149.
"We are saddened to learn of the death of franchisee Hal Sasko," said Geoff Goodman, vice president of operations for CiCi's, in a statement. "CiCi's Pizza is working with authorities and local management to ensure that our team members' emotional needs are being met as they continue to serve the local community."
Neighbors reported seeing police and caution tape Saturday around the house, where a pink bicycle, birdbath and a grill sat in the backyard.
Lewis Balmilero, who lives across the street, did not know the resident's name, which he said is unusual for his usually quiet neighborhood.
"We all know each other in this neighborhood, but no one I've talked to knew him," Balmilero said. "I can't remember the last time I saw him, but someone took his Christmas tree to the curb last week."
This is the fourth homicide in Lawrence in seven months. The most recent previous homicide was in 2008.
"We've seen years where there's been several homicides and we've seen years where fortunately we've had none," McKinley said. "Other than when there are multiple victims, over time we've drawn no great conclusions."
The incident was logged as a missing person call at 11:02 p.m. The police department sent a news release on the homicide after 4:30 p.m. Saturday.
Anyone with information regarding this investigation is encouraged to call the Lawrence Police Department at 785-832-7509 or Douglas County CrimeStoppers at 785-843-TIPS(8477).

Calls to CrimeStoppers may be made anonymously and callers with information leading to an arrest may be eligible for a reward of up to $1000.
Copyright 2018 The Lawrence Journal-World. All rights reserved. This material may not be published, broadcast, rewritten or redistributed. We strive to uphold our values for every story published.