The Lawrence Police Department canceled the Silver Alert sent out for a 65-year-old Lawrence man who was located Tuesday night.
In a statement, police said they located George C. Sundstrom and the 2006 Toyota Corolla he was believed to be driving. Police did not provide an update on his condition.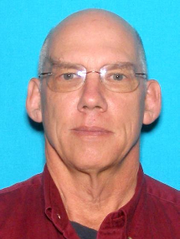 Sundstrom was previously last seen Feb. 6 at his home in Lawrence. He was reported missing by a relative. Police issued the Silver Alert Tuesday evening.
Copyright 2018 The Lawrence Journal-World. All rights reserved. This material may not be published, broadcast, rewritten or redistributed. We strive to uphold our values for every story published.