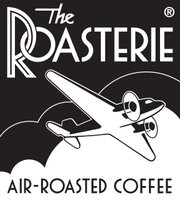 Coffee drinkers on the Kansas University campus will soon be seeing a lot of airplanes.
KU is rebranding its various coffee shops and stations to highlight their affiliation with the Roasterie. The Kansas City, Mo., based coffee company that air-roasts its own beans features a vintage propeller plane in its logo.
KU has partnered with the Roasterie and served its coffee for years, said Nona Golledge, director of KU Dining Services. The rebranding effort will make that recognizable, and hopefully appeal to people who care about supporting local companies.
"It's time for a fresh look," Golledge said.
Remodeling is currently underway at the coffee shop on the fourth floor of the Kansas Union, which will reopen as the Roasterie in early September, Golledge said. The shop at Hashinger Hall will become the Roasterie Coffee House and get a big airplane mural. Other smaller coffee stops around campus will be called Roasterie Express.
Golledge said locations also will serve local pastries, made by Lawrence's Formosa Bakery.
KU also has partnered with the Roasterie for various business class projects and a scholarship fund, Golledge said. A percentage of money from beans KU buys goes toward scholarships for KU Dining's retail employees, she said.
Roasterie founder Danny O'Neill said that was important to him because he himself would not have been able to attend college without help.
Roasterie beans are sourced from all over the world and include espresso, single-origin and fair-trade organic. Thanks to air-roasting, O'Neill said, it's cleaner, smoother and mellower. "You'll never taste your coffee being bitter."
Copyright 2018 The Lawrence Journal-World. All rights reserved. This material may not be published, broadcast, rewritten or redistributed. We strive to uphold our values for every story published.