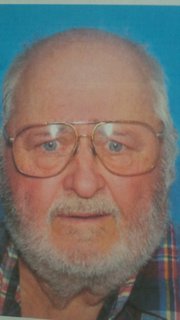 The missing man who was the subject of a Silver Alert after going missing Thursday was found about 12:20 p.m. Friday, Douglas County Sheriff's Office spokesman Lt. Steve Lewis said in a news release.
Workers near the South Lawrence Trafficway construction site spotted Larry L. Baecht, 74, who was last seen near the goat barn at the Douglas County Fair Thursday night, Lewis said.
Lewis said Baecht apparently had left the Douglas County fair last night around 7 and drove his electric scooter until the battery died. He was discovered more the two and a half miles from the fairgrounds, Lewis said.
Sheriff's eputies and a Lawrence Douglas County Fire and Medical ambulance found Mr. Baecht in fair condition. He was transported to Lawrence Memorial Hospital for a thorough health assessment.
Copyright 2018 The Lawrence Journal-World. All rights reserved. This material may not be published, broadcast, rewritten or redistributed. We strive to uphold our values for every story published.