A 29-year-old Lawrence man will plead not guilty to felony possession of drug paraphernalia.
Zachariah Cody Taylor appeared in county court Tuesday, where Judge Kay Huff scheduled a trial for Aug. 13.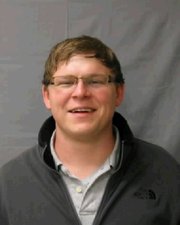 In his testimony Tuesday, officer Stephen Osborne of the Lawrence Police Department described how he pulled over Taylor's vehicle on March 14 on the 2600 block of W. 26th Street. After detecting a "faint" odor of marijuana, Osborne said, he searched the car and discovered drug paraphernalia.
Osborne said he stopped Taylor after noticing his headlights were not initially turned on and after observing the car swerve more than once.
Taylor was previously convicted of using or possessing anhydrous ammonia for the production of a controlled substance, as well as drug possession, in 2005. He was also convicted in 2005 of selling drugs and possessing paraphernalia with the intent to use for planing or growing a controlled substance.
Copyright 2018 The Lawrence Journal-World. All rights reserved. This material may not be published, broadcast, rewritten or redistributed. We strive to uphold our values for every story published.